FOODMANDU Manohar Adhikari Founder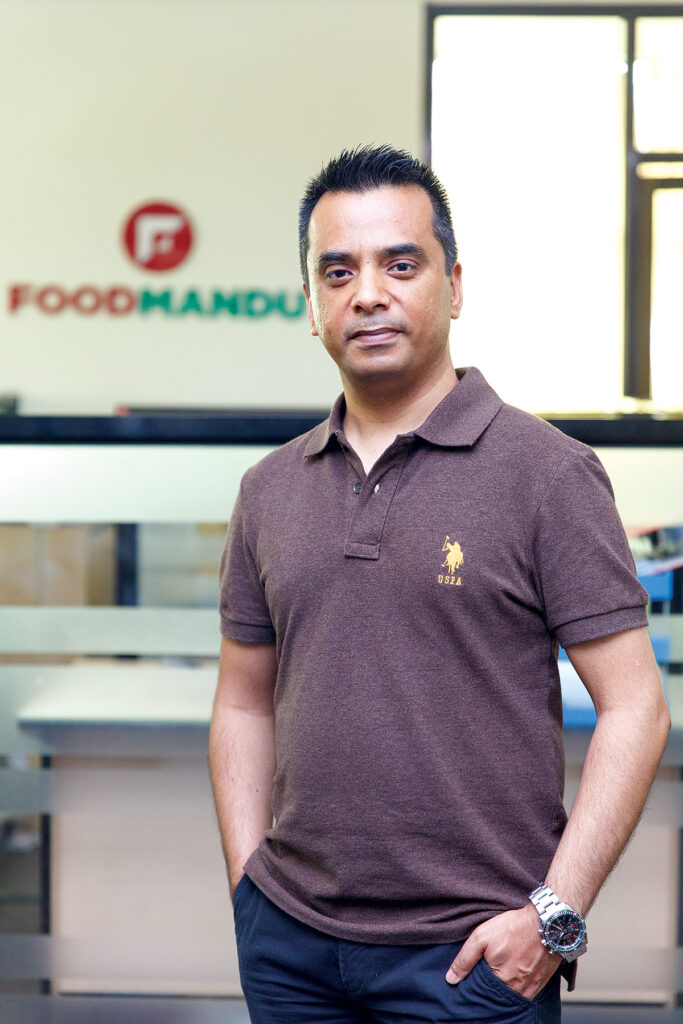 Started with a team of only five people including the founder Manohar Adhikari and 10 restaurant partners, Foodmandu was the first to enter the delivery service market. The first three years were crucial for the company before it became the sought after brand it is today with tie-ups currently with more than 350 restaurants and cafes in the capital. While the number of online food delivery platforms is fast growing, Foodmandu stands out with a growing clientele list that vouch for the company. Recently, it has expanded its business to Pokhara.
eSewa Asgar Ali President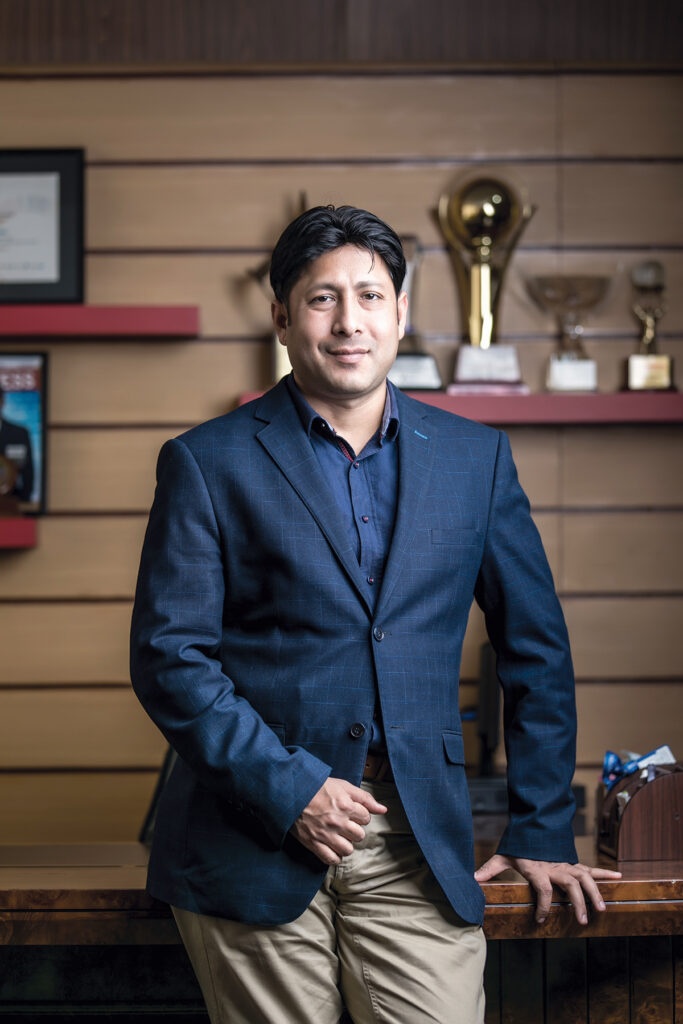 As Nepal's first online payment gateway, today, over seven million registered eSewa customers access the wallet services either through the web or via mobile phones. Additionally, it is estimated that about 10 million people are receiving indirect services through eSewa. Currently, it has more than 49 banks and financial institutions as its partner. eSewa has played vital role in the advancement of e-commerce sector in Nepal by providing secure online payment mechanism, including remote corners of the country. eSewa's vision is to cover every payment sector - small and big, dealers and retailers, private and government, domestic and international) – to accomplish their mission of creating a cashless economy. They aim to assist various industries with their payment platform which will in turn help in the growth and development of the economy by enhancing financial mobility.
RAITHAANE Mathilde Lefebvre, Jason Shah and Prashanta Khanal Founders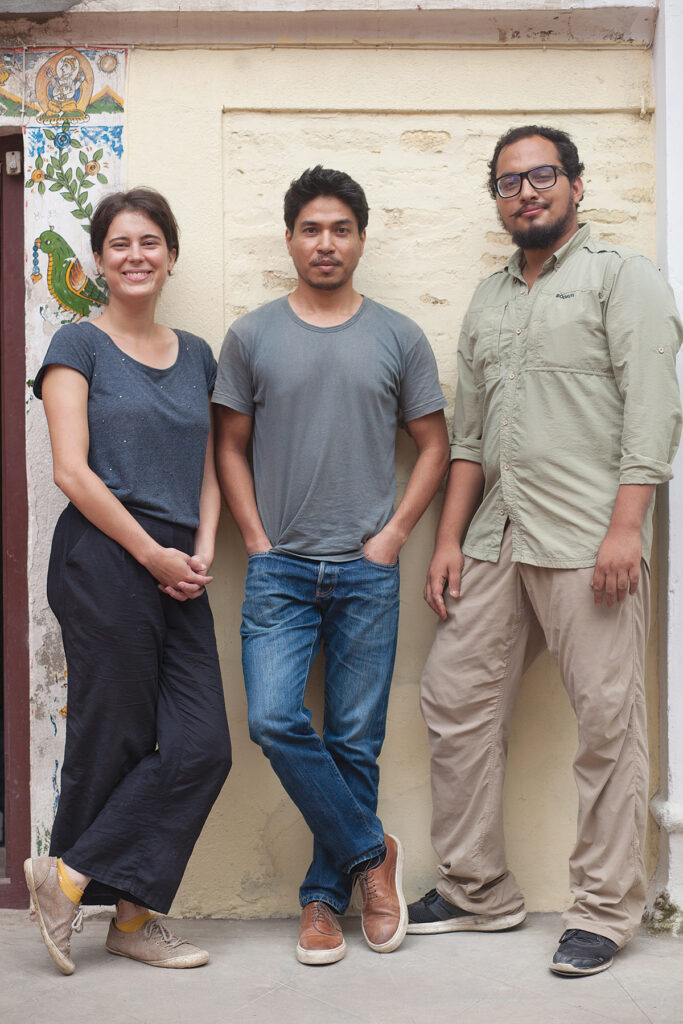 Raithaane, which is nestled in the alleys of Patan, is a unique restaurant that aims to celebrate and promote ethnic cuisines of Nepal as well as the local nutritious grains and produce. Unlike most restaurants and eateries in the country, Raithaane offers a unique experience of learning and rediscovering ingredients that have slowly been neglected as people go in increasingly for packaged and processed foods. Their menu consists of a fusion of Nepali ethnic cuisines creatively concocted in the kitchen, bringing to life age old traditional recipes and ways of eating. The restaurant sources their ingredient directly from the farmers and the menu is regularly changed according to availability of seasonal produce.
ROUTINE OF NEPAL BANDA (RONB) Victor Paudel Founder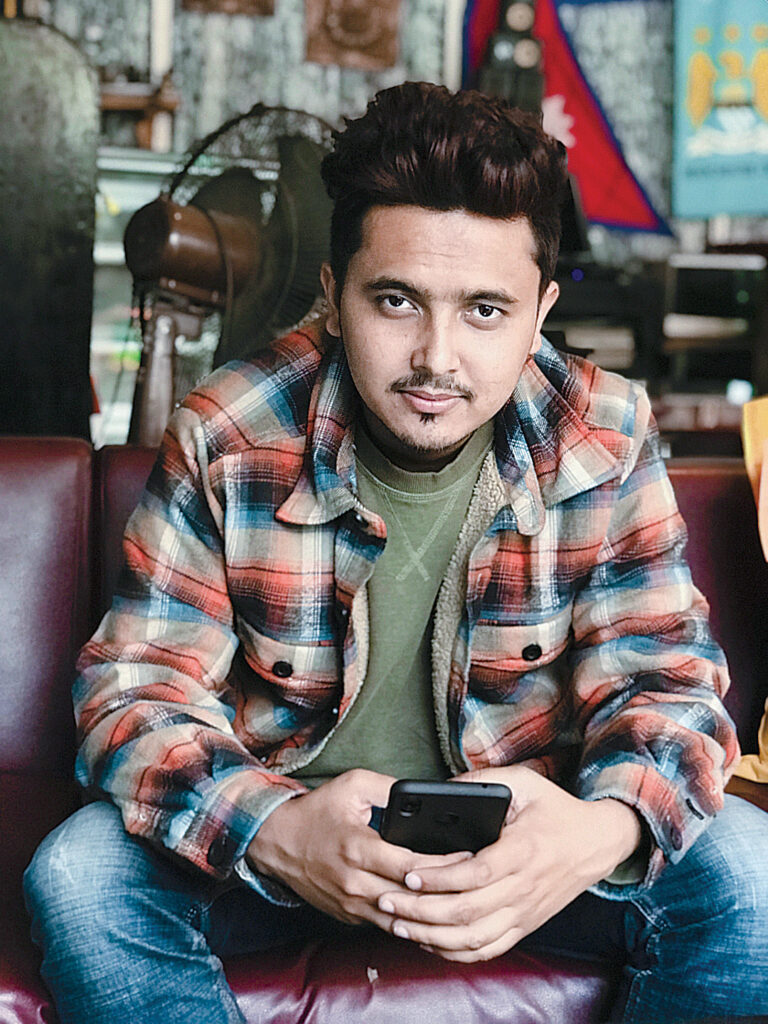 While traditional forms of media still hold sway over the masses, people have started to rely more on social media pages like Routine of Nepal Banda for news and information. Platforms like these are considered disruptors in the way people consume news in Nepal. The page started out on social media platforms like Facebook and the Instagram as an outlet to disseminate information on strikes and bandhs that plagued the country. However, today RONB has transitioned into information based medium reporting on news, photos, useful information, social awareness posts, inspirational and funny quotes and daily updates. In the time of writing this, the page has amassed more than 2.2 million likes on Facebook, 935,000 followers on Instagram and close to 178,000 followers on Twitter and 250,000 subscribers on Viber.
BIHANI SOCIAL VENTURE Santoshi Rana Founder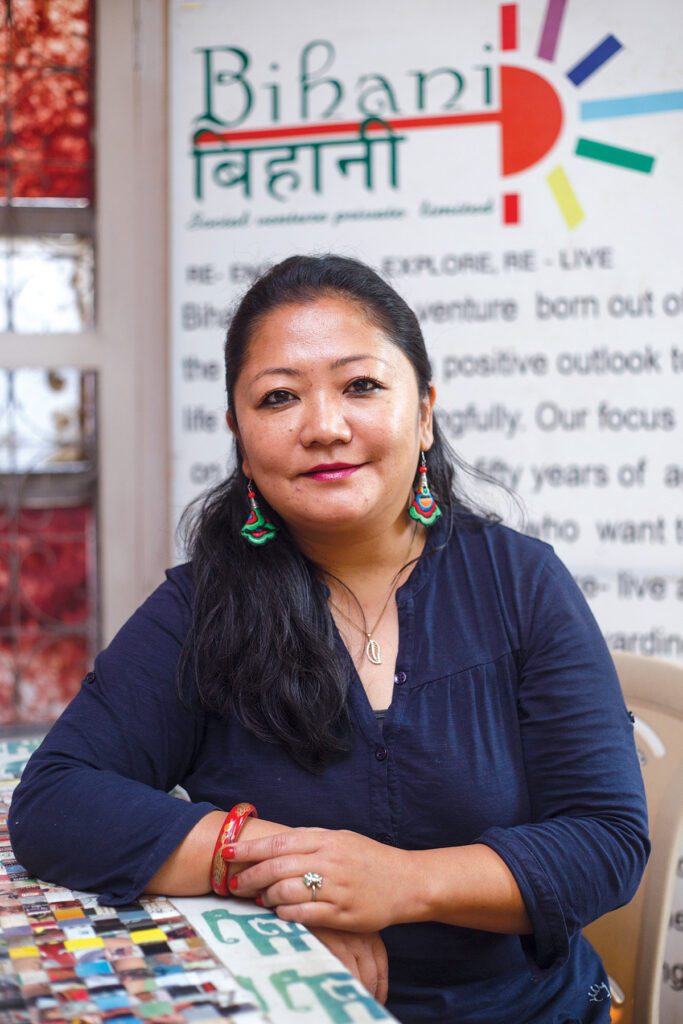 Bihani Social Venture provides a platform for citizens above 50 years of age - but not limited to the said age group - to 'Re-engage', 'Re-explore' and 'Re-live' to create a rewarding second half of their lives based on their past experiences. Bihani operates with the core belief that the elder experiences are valuable to make a difference in our communities and 'human-touch' is powerful and everyone deserves to be loved and feel worthy. The venture aims to ensure that the potential, aspiration and experience of elders do not go waste and continue to get utilised. It also promotes a society inclusive of elders and offers innovative and diverse services and activities. Bihani has also launched a membership card facility to cater to the elders with various privileges such as discounts and offers with more than hundred enterprises that Bihani has partnered with besides a range of services to enable senior citizens to lead meaningful lives.
PAICHO PASAL Durga Prasad Bhandari Chairman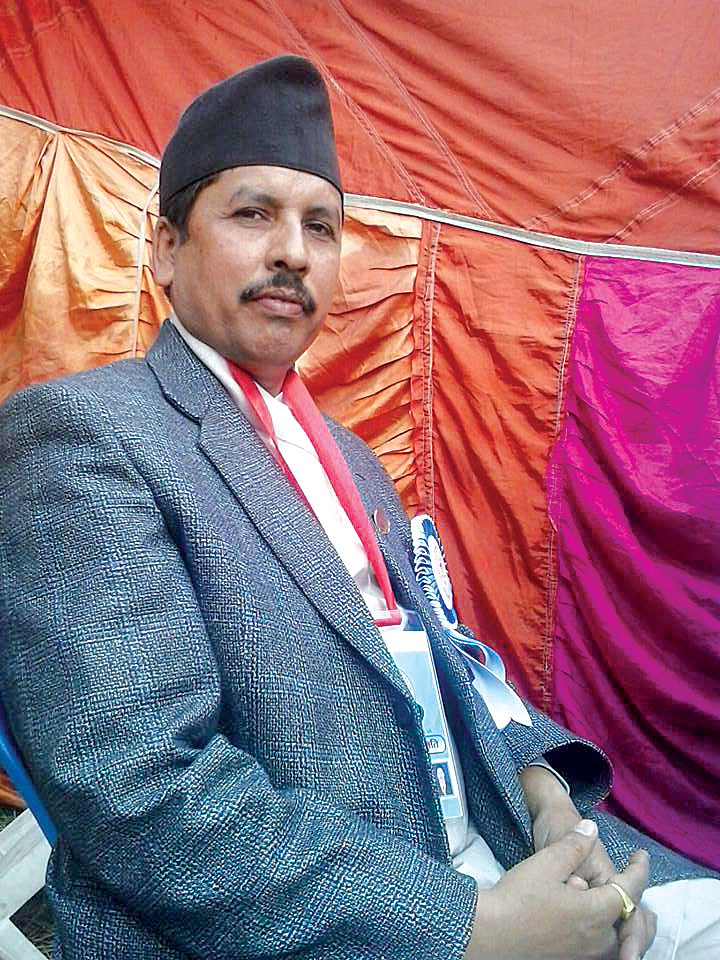 Paicho Pasal is a platform for farmers to connect directly with consumers. The company has established more than 60 collection centers for farmers not more than 10-15 minutes from their homes to drop their produce and 20 outlets in Baletaksar, Remuwah, Hardineta, Bamgha, Ashleya, and Argali. The company has also large departmental stores in Butwal, Tansen in Palpa district and Tamghas in Gulmi district, and mini departmental stores in Baletaksar, Hunga, Digam, Digam Dangapokhari, Ridi in Gulmi districts, Argali in Palpa district. They have also setup 30 cooperative outlets operated in partnership with other businesses under franchise model and provide jobs to more than 200 people. The company has also established "Paicho Agriculture Development Fund" to provide farmers with improved seeds, agricultural tools and loans to encourage farming practices in Nepal. Besides, Paicho also has a factory in Gulmi which produces dozens of food products such as jams, ketchup, juices, pickles, sauces, grits, etc.
ACCOUNTABILITY LAB Narayan Adhikari Co-founder & Nepal Country Representative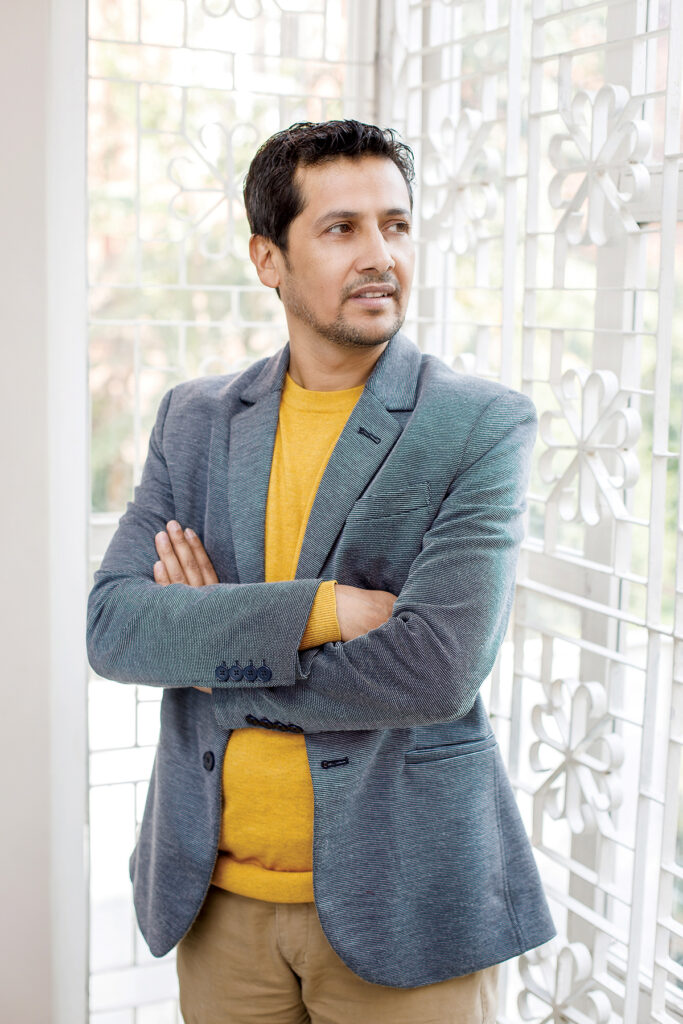 Accountability Lab was established in 2012 with the central idea of building a new generation of active citizens and responsible leaders. It supports change-makers to develop and implement positive ideas for integrity in their communities unleashing positive social and economic changes. The organisation is also the creator of Integrity Idol which was created to address corruption issues and most importantly to positively contribute and encourage citizens to take action and help highlight the good work of civil servants. Additionally, Accountability Lab is an incubator for the world's most creative accountability ideas. The team at Accountability Lab aims to help innovative people and organisations in developing countries to create tools and the communities around them that can make power-holders more responsible. Their belief is that by enabling people to generate the knowledge, skills and networks needed for accountability, the company is able to create positive social and economic change.
NEPAL FLYING LABS Uttam Pudasaini Coordinator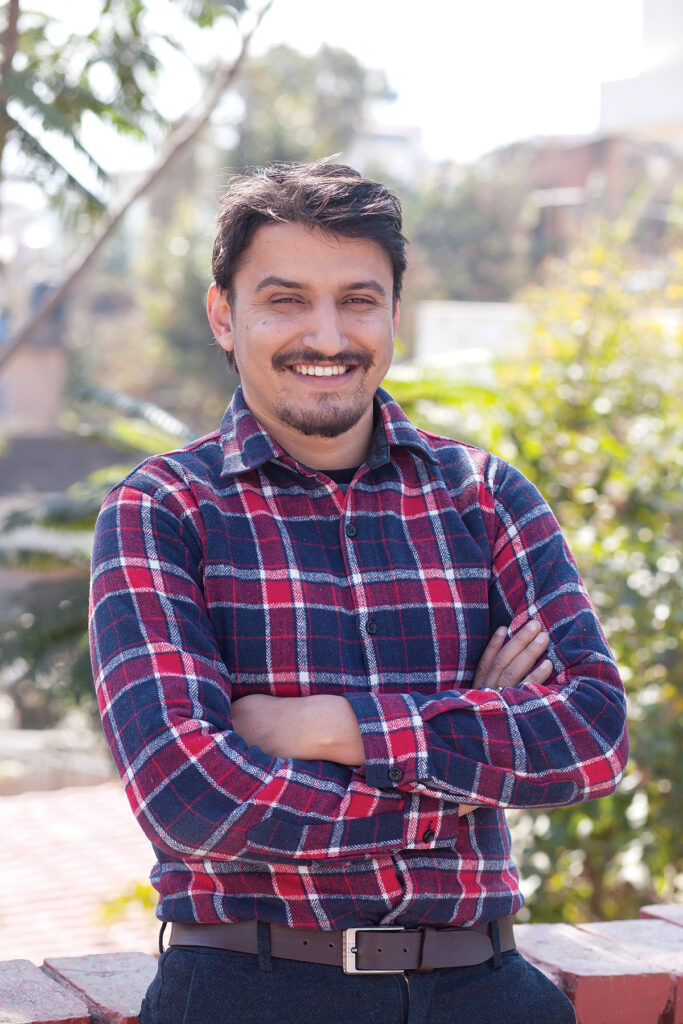 Nepal Flying Labs is a Nepal based NGO created in the wake of the earthquake of 2015 and a part of the global We Robotics network. The organisation is involved in solving challenges using appropriate robotics and Al technologies, creates data products and services for local organisations, NGOs and INGOs using Unmanned Aerial Vehicle (UAV) captured information, and provides training on UAVs, Geographic Information System (GIS), and other aerial and marine robotics technologies. As a non-profit, NFL is focused on ensuring that the projects it takes on will directly benefit human life and the physical and natural environment. Apart from developing local drone-based service providers, NFL is also helping to create local demand by working together with local, national and international teams in conducting robotics-related projects in Nepal. In a country where more than 80% of the population lives in rural areas, and 50% live in remote, mountainous regions with poor access to healthcare, NFL has partnered to carry diagnostic patient samples and medicines with the government and international organizations in a bid to eradicate tuberculosis. The organisation has won multiple awards including the prestigious industry award from the Association for Unmanned Aerial Vehicles – the AUVSI XCELLENCE Award 2020 in Humanitarian and Public Safety category in October 2020 and the 2020 International Air Cargo Association (TIACA) Sustainability Awards in December 2020.
NEPAL COMMUNITERE Bahar Kumar Director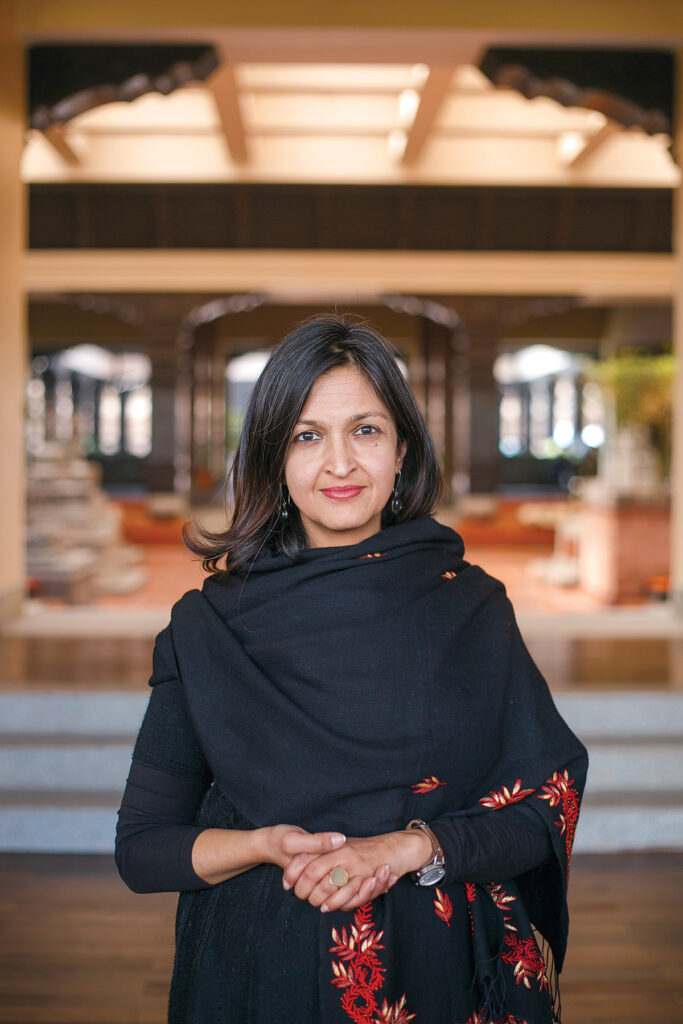 Nepal Communitere is the Nepali branch of Communitere International, an innovative non-profit organisation, pioneering an effective international model for sustainable disaster recovery. The organisation emerged from the idea that a disaster can become a catalyst for innovation, has been bringing Nepali and international groups to operate together as one community, and provides an open and inclusive innovation space for innovators and creative change-makers. Nepal Communitere has supported over 50 diverse community projects, initiatives and start-ups since its establishment. Its space in Patan made from donated shipping containers featuring up-cycled furniture and the work of local artists offers co-working facilities, a maker space, a training lab, networking events, business incubation services and consultation.
connectIPS Neelesh Man Singh Pradhan CEO, Nepal Clearing House Limited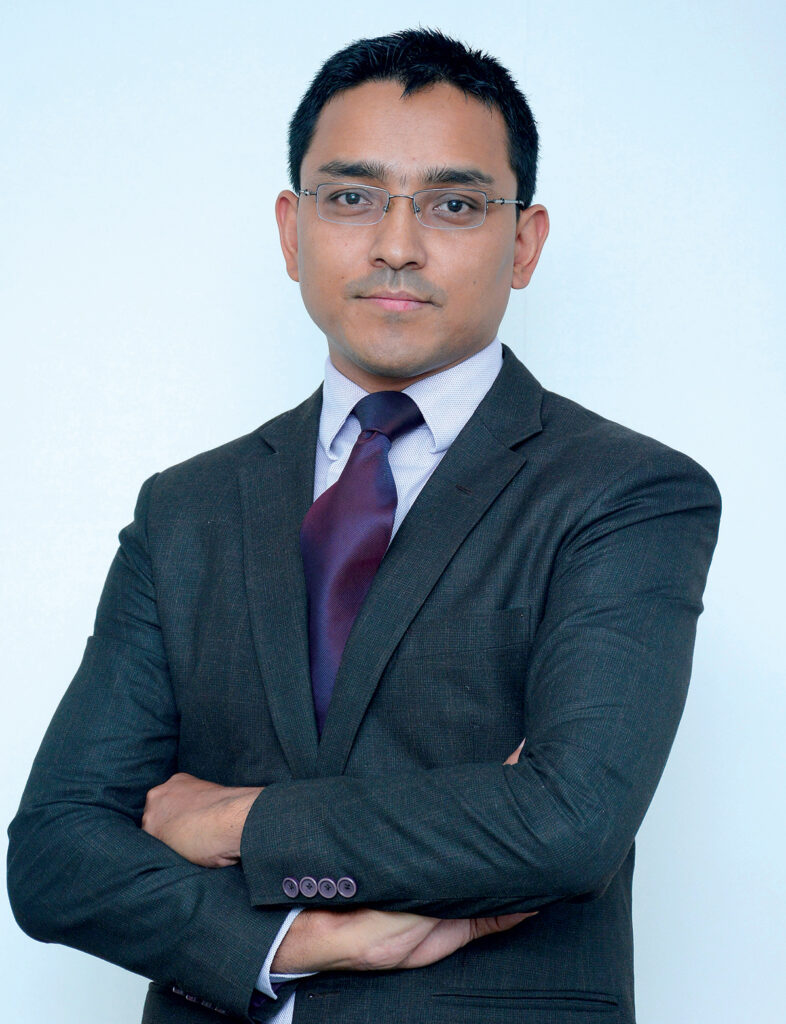 During the fiscal year 2019/20, there were 2.5 million transactions in connectIPS out of which a total of Rs 205 billion has been transacted online given the fact that the service was launched by NCHL towards the end of fiscal year 2018/19. Before the Covid 19 epidemic and lockdown, the daily turnover of the e-payment platform was up to Rs 1 billion, whereas during the lockdown period the daily turnover went up to Rs 2.5 billion, and from mid-July to end of July such transactions increased to Rs 3 billion. One distinct feature that sets apart this e-payment platform from others is that the customers don't need to load funds in connectIPS. Once the bank account(s) is linked, people can make direct payment without the hassle of having to load fund to the platform. Another distinct feature of the e-payment platform is Government Revenue payment - be it for Inland Revenue Department, LokSewa or any other. For anyone involved in the capital market, connectIPS is a very easy tool as stockbroker payment can be easily done via the e-payment platform along with making payment of MeroShare fee, DEMAT fee or Bonus Tax.