To say that the Hult Prize Foundation, a non-profit organisation, produces social entrepreneurs would be the least. Probably former President Bill Clinton says it best "The Hult Prize is how the world has to work in the 21st century". Clinton is just one of the many ardent supporters the organisation has amassed over the years. Hult Prize Foundation was on the cover of TIME magazine featured among the top five ideas changing the world. Fast Company named the Hult Prize, "One of the World's Most Innovative" in their annual listing of the world's most creative and game-changing companies. Bloomberg, Huffington Post and Newsweek have named it "The Nobel Prize for Students."Unequivocally, it is the world's largest student competition. The foundation is dedicated to introducing a paradigm shift in the way youths as an agent of change are involved in contributing to a sustainable world. Hult Prize lends hope to the world in thinking that the future is bright as the youth that have braved to come up with solutions to the world's toughest issues. In search of the next game-changing start-up, the foundation organises an annual start-up competition where the participants are university students from across the globe. In a way, Hult Prize is readying a wave of social entrepreneurs to better the world through business. It demands that young minds harvest ground-breaking ideas, innovative enough to change the way the fractured world has been functioning. A panel of judges ultimately determines which team deserves the $1 million seed funding award. In just over a decade, the foundation has deployed more than $100M into the impact sector which it helped create. Every year, to challenge young minds, Hult Prize announces a theme around which university students or new companies emerging from universities need to focus their energy, passion and talent to come up with solutions to tackle the challenge concomitant with the theme. The theme is invariably in line with UN sustainable development goals. Past challenges were: "Refugees: Reawakening Human Potential", "Harnessing the Power of Energy", "For Us, By Us: The Global Youth Unemployment Challenge". The Hult Prize 2021 Challenge is "Food for Good: Transforming Food into a Vehicle for Change". Nepal is not new to Hult Prize. Nepali students have been participating in this global competition since 2016. For the 2021 Hult Prize, a resounding 4500 plus students with their 1300 plus teams representing 63 colleges registered their participation in the On Campus event of the competition in Nepal. The winner of the intra-campus event will then compete in Impact Summit (regional finals) which will take place in April. One winning team from each host city will then join the business incubator where participants will receive mentorship, advisory, and strategic planning as they create prototypes and set-up to launch their new social business. The final leg of the competition will be hosted in September 2021, where the winning team will receive $1 million. Some of the past winners are Indian School of Business, McGill University, The University of Cambridge, Earlham College, UCL. Hult Prize Foundation is the brainchild of Ahmad Ashkar who calls himself a proud Palestinian American. He is the Chief Executive Officer and Founder of the Hult Prize Foundation. Ashkar is driven by his passion to create start-ups, learning programs, projects and companies that have been recognised as some of the most impactful and innovative in the world. He has spent more than a decade teaching entrepreneurship, building world-leading innovation programs and educational content, and inspiring millions of youth everywhere to change the world for the better through business. Gulf Business named him "Top 100 Most Powerful Arabs" for his work. "Just seeing how the youth has empowered itself in the Middle East and that I helped in the development of that area is fantastic," expresses Ashkar. Other titles that he has won include 2018 GQ Entrepreneur of the Year, the 2017 CEO of the Year by Arabian Business, and the 2016 Esquire Magazine Entrepreneur of the Year. On the other side of the spectrum is Ashkar's mega passion for food. Which, of course, made him build a whole business around it. He is the founding chairman of Falafel Inc. - a venture-backed social enterprise which feeds and empowers refugees around the world. The brand is the #1 rated quick-service food social enterprise in America and has been recognised by Yelp! and USA Today as best in class. Excerpts of a B360 interview with the game-changer of the future of how young people perceive business: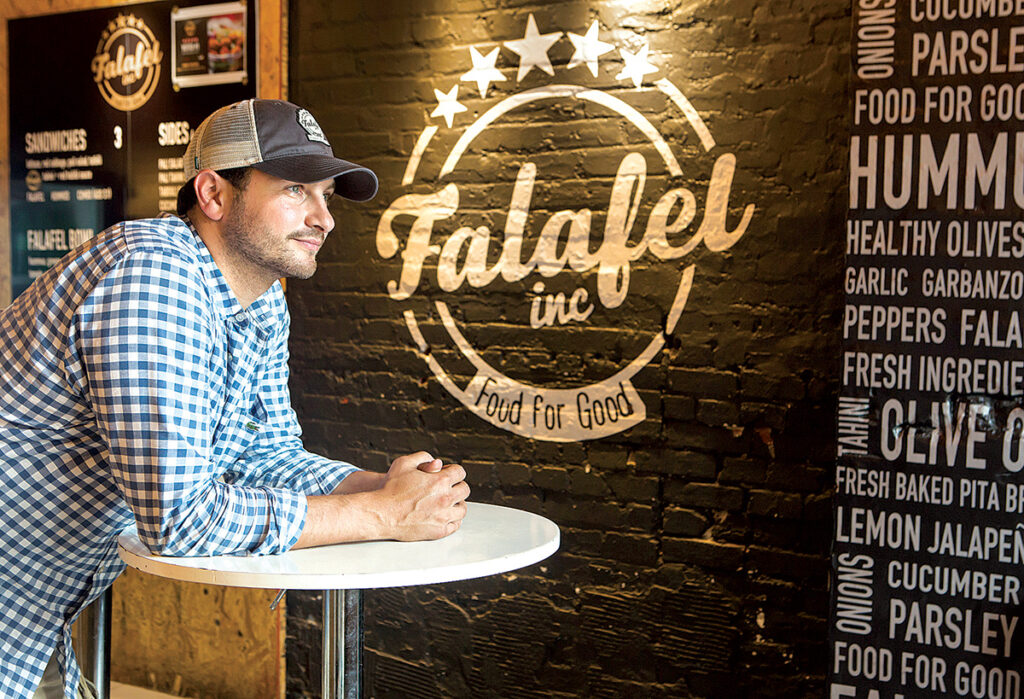 Once you make a decision to pursue impact, you realise that it's life's greatest pursuit, and the only thing that you'll find yourself wanting to achieve.
How did the idea for the Hult Prize germinate?
The idea for the Hult Prize started because I felt that young people did not have an opportunity to pursue the path of economic means while pursuing impact, and I felt that the previous generation drew a line in the sand between those who wanted to do good and those who wanted to do well. So I was in class as a student at the Hult International Business School when I met Chuck Kane who gave a speech on the "future of charity", and I made a decision to take that a step further and turn the "future of charity" into the "future of business", so I flipped it on its head. Adding in my personal experience and background in investing I was so interested in the space and the idea that I was shocked to realise when I couldn't find any other initiatives that looked at maximising profit while maximising impact! So I decided to launch my own challenge, and that challenge would later become the Hult Prize. The name itself comes from Bertil Hult, a Swedish billionaire, who after our pilot year wanted to meet me and I basically pitched him on the things that I was doing with my company. He ended up buying it and was renamed the Hult Prize in his honour.
How does the Hult Prize function? Could you care to brief us on its multiple stages?
The Hult Prize originally started as a very simple start-up program that offered a million-dollar prize to the very best student team that generated an idea that solved the challenge that was aligned with the UN's SDG's. Since then, over the last 12 years, we've moved beyond the simple Start-up Challenge Program and in fact, we now have a wide range of programs all designed to empower youth and equip them with the skills, resources, network, inspiration, and know-how to create value for themselves by getting amazing jobs or for customers through start-ups; through their own enterprise. The suite of programs; all of them accomplish the same thing and it's giving young people around the world an opportunity to be the change they want to see in the world. That's very simple. So we do that through a number of workshops, we do it through certificate programs, we do it through training, and you know that's the method. We do it in a variety of ways. The delivery of our program is very innovative, unique and frankly ground-breaking because we not only do online education like a lot of other organisations out there that are trying to train and equip youth to be valuable members of the economy, but we also take pride in that we're the best at doing some of these offline events. So every year, we organise thousands of in-person and virtual events, training and boot camps graduating over 350,000 annual alumni through our various programs. We also have the number one rated Accelerator in the world so we have an Accelerator Program that is brick and mortar as well as off-site programming everywhere from Miami Beach to Lucerne, Switzerland.
Since the Hult Prize awards the best innovative mind which can disrupt the dynamics of social entrepreneurship, how do you define an entrepreneur?
For me, an entrepreneur is a really easy thing to identify and describe. Entrepreneurs are those individuals who do three things really, really well. One, they are tinkers: they like messing with stuff, they don't like the status quo, and they are very good at identifying problems in their life and society and their environment. Two, is they have a unique ability to create a rally around their idea: so not only are they able to come up with an idea but they're persuasive enough, they're charming and charismatic enough to be able to rally supporters; whether that be employees, customers, or potential investors. Lastly, value: you cannot be an entrepreneur unless you have the ability to create value. And the definition of value is the ability to create something for nothing that another person or organisation is willing to exchange for it. They might want to exchange money, time, or you know, the old school bargaining.
The Hult Prize only works with student entrepreneurs as its biggest focus and demographic. What is it about young people that make them fundamentally different from other groups of entrepreneurs?
We focus on young people in university; it's our target market, and the reason we don't focus on those not in university has more to do with strategic imperatives than need. I want us as an organisation to focus. University students are unique in that they have a 4 to 5 year-gap of an opportunity to be free. The world, society, is tough enough, taking your place in the economy is hard. So my vision is pretty simple; if I can take somebody in their most formative years - anyone who's been to college can tell you, those are the most formative years of their life - and influence their thinking at an early age in a structured fashion. You see, that's why I love universities because they're structured - the kids are used to learning and we're able to radically change their thinking, and in radically changing their thinking, we change them and then they go on to change the world. So the method to the madness is pretty clear.
When people say that the students you're focusing on are too young to be entrepreneurs or that there are too many cons to being a student entrepreneur (they have to level their education, maybe they don't focus on their classes as much and stuff like that), what do you have to say to these critics?
Whether or not you go on to create your own start-up enterprise and be an entrepreneur, that's not really the call of the Hult Prize. We train more young people to excel in a job than we do invest in start-ups every year. You have to think of it as that, we're not necessarily teaching them to be entrepreneurs, what we teach is an entrepreneurial mind-set. We teach young people to think bigger, how to dissect problems and identify where challenges exist and how to be creative enough to solve those challenges with sustainable solutions. Most of the graduates of our programs go on and take those skills learned through the Hult Prize and apply them to their jobs, so I would argue that against anyone that says that kids are too young to make a change or create their start-ups, I would tell them that they're crazy. I don't know anything about the capability of young people to create and multi-task with their university studies as well as trying to potentially create a start-up. Secondly, the world continues to create roadblocks for us to be creative: if you think about your five-year-old self, how creative are you now compared to your 20's, 30's, 40's, or 50's; what is happening is as you get older you lose creativity! When was the last time you pretended that a Styrofoam cup was a rocket ship? Probably haven't done that since you were a kid - well guess what, that's the creative insight that we need to create sustainable long-lasting solutions to our toughest challenges. So I think the younger you are, the more audacious you'll be, and the more audacious you'll be, the longer and bigger and wider the impact that you'll have.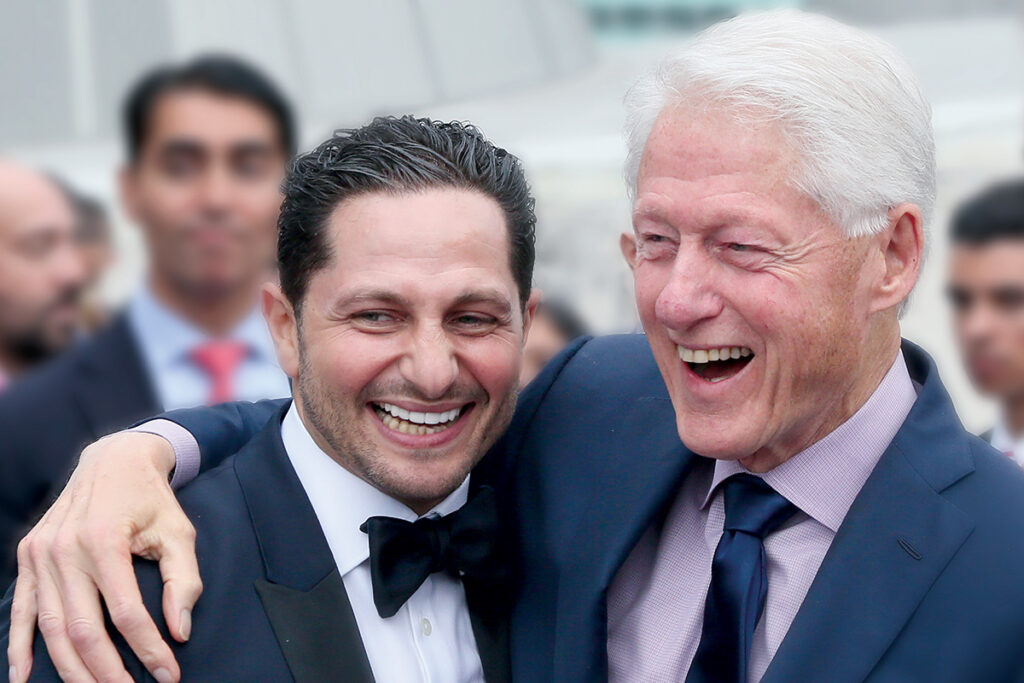 I would never offer anyone equity investment in the Hult Prize Foundation to investors, just because our equity is priceless, intangible and unique!
With everything that's happening with Covid, what do you think are the main elements of the entrepreneurial landscape that have changed very drastically? And the life lessons from the pandemic. The pandemic has taught us three very important things:
1.
You can't ignore connections between people; those are the most important things that build any enterprise - is being connected. And where I've seen a lot of companies get it wrong is that they try to move their physical workspace into a virtual environment, but that's not good! Because what you have to establish is human connection. So some of the things we do at Hult to reinforce connectivity is [we] throw parties, social events, hang-outs and more in a virtual universe, which allows us to stay connected. I think you're going to see the emergence of technologies and applications which reinforce the ability to build personal connections through digital. I think the Clubhouse app is a brand new app, which is still in beta-mode, which is doing that through audio, and then again that is an illustrative example of some of the technology that could come out of this kind of human connection reshaping.
2.
Versatility. I think organisations will have to learn who their customers are and be very versatile in their ability to continue offering their customers, or their new customers, the products and services that their companies desire.
3.
I think we need to be smarter about being resourceful. So I believe that some things will never change, while others will never be the same. One of the things that will never be the same is the allocation of resources. Covid has taught us that we can be a lot more productive if we are using technology in the right way.  We may not always have to get on a plane or see somebody in person to get a deal done, and it's understanding how to allocate the resources that you have so that you can put yourself in a position to succeed and operate in an even more lean way that gives you longevity.
Could you walk us through some of the past winners of the Hult Prize who are doing remarkably well in their pursuit of 'changing the world for the better'?
All of our alumni, I am proud to say, are exceptionally changing the world for the better. Whether it be through the food industry such as Aspire Food Group, a unicorn company in and of its own that is the sole global industry leader in the edible insect movement. They are teaching the world, educating society to almost prepare for the future - we see how vegetarianism and more and more people are realising that a change in diet will be necessary to survive and positively affect the environment - well, they saw it before. Revolutionary. And this goes to each and every one of our alumni, they are visionary, resourceful, impactful and at its core just genuinely good people that at their core are fighting the fight day in and day out to help people. And we pride ourselves on that.
If the Hult Prize Foundation would participate in Shark Tank what sort of pitch would you prepare to attract the investors?
I would never offer anyone equity investment in the Hult Prize Foundation to investors, just because our equity is priceless, intangible and unique! A lot of people say that the Hult Prize is life-changing; once they are a part of it, it completely changes the way their mind works, and the experience itself has put them in a path that they would have never been. Similarly, what are the three life decisions that you took that were as life-changing as the Hult Prize is for many? First was the commitment to do something more. It all starts with commitment. If you're not committed to being great, you'll never be great. So, a big life decision for me was to commit. Two, to get uncomfortable. I knew that my knowledge circle was limited and there was another circle around that of things that I didn't know. For me getting to understand and finding solutions when I didn't know was not my goal. My goal is to get so uncomfortable that I would discover things that I didn't even know that I didn't know. That's the third dimension of learning that's so important, And three, to commit myself to impact. Once you make a decision to pursue impact, you realise that it's life's greatest pursuit and the only thing that you'll find yourself wanting to achieve. Actually in my book The Pursuit of Impact that is going to be released early this year I talk a lot about my personal struggles as well as just how amazing it feels to put your time into something that, honestly, when you reap the results it is just an indescribable feeling.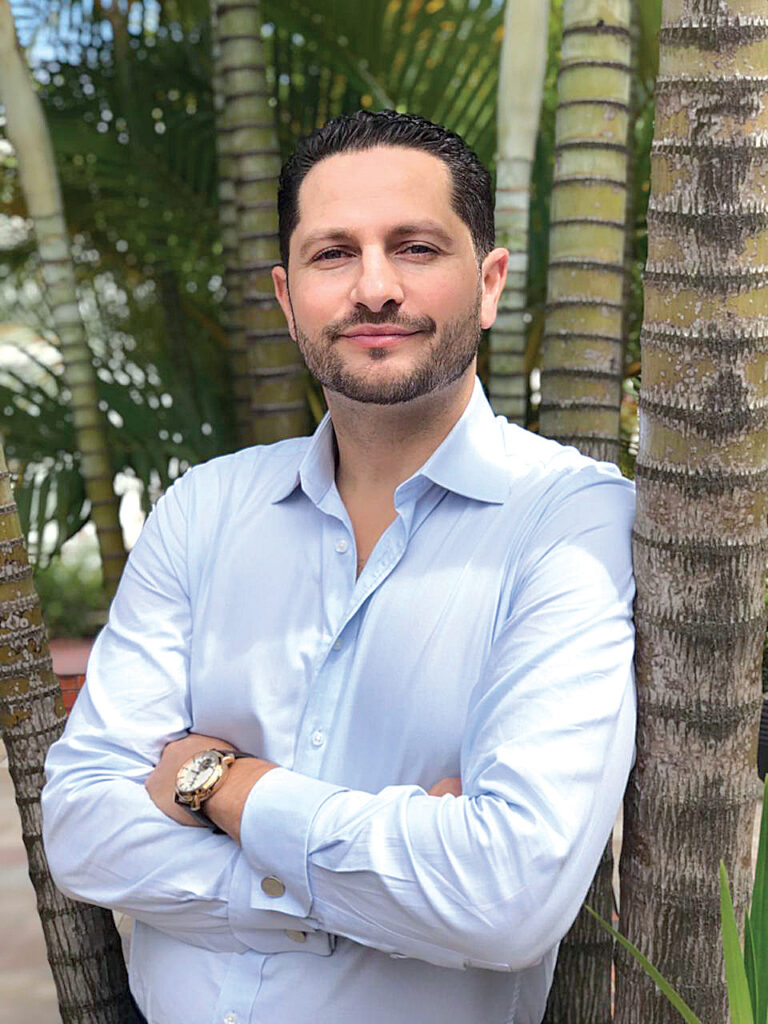 I think the younger you are, the more audacious you'll be, and the more audacious you'll be, the longer and bigger and wider the impact that you'll have.
What is the Hult Prize vision in the next five years and also of Falafel Inc.?
For the Hult Prize, the big vision for the next decade is to move beyond ideas and startups and create value for customers through start-ups, but by flipping the model and creating value for people. As we grow and grow the Hult Prize, it becomes more about the experience of the community and the inspiration for hundreds of thousands of youth coming together not only to participate in the learning but also to organise and create the programmes around the world within the Hult Prize various programs. We have made a commitment to creating 10 million jobs over the next decade for youth by youth. And just like one of our goals for the Hult Prize, I want our entire community to be awarded the Nobel Peace Prize. I think with where we are today, that's not a crazy goal to have. Another by-product of our mission, my own personal mission, is to do good by doing well. And it doesn't have to be this kind of abstract thing, Falafel Inc will continue to feed and empower refugees, create jobs for those who don't have them and deliver authentic Palestinian food. Part of our big mission at Falafel Inc is to reclaim our identity of falafel and hummus as a Palestinian brand, so we want the world to know without question that the brand stands for something bigger and will do that by opening a hundred locations around the world. We have plans over the next three years to expand to 50 locations across the world and in doing so will feed and empower more than 10 million refugees a year.
What about your personal plans? Tell us a little bit about your life.
I am based in Northern Virginia with my wife Tanya and four amazing kids, Nano, Layan, Adam and Jude. And through this pandemic, I have had the privilege to be able to stay at home and enjoy this time with my family like never before. I used to be on a plane more than my own house before the pandemic, flying 24/7 all over the world around 200 days a year. So it has truly been a blessing in disguise. My goals over the next 10 years are to solidify Hult Prize's place as the worldwide leader in impact education and the largest force for youth to be the change they want to see in the world, which we already are. We will cement that place so that beyond my time as CEO, the organisation can transition to life without me. I am an entrepreneur myself so I'll continue to build out the entrepreneurial activities that I am in, mentoring youth, scaling companies that I sit on the board of, and maybe even dabbling into politics.
Any advice...
Don't stress too much - I know it is easier said than done, be cool, we live in the most interconnected generation of our time. You shouldn't struggle to find your purpose or passion, get more and more experiences, those experiences will lead to opportunities for you to learn and discover things about yourself that you never even knew existed and in that you'll find your purpose. But work towards something and great things will happen. The most important part is to just get started, doesn't have to be perfect from day one.