Karan Shah
Founder & CEO, Indian Institute of Digital Education
Since its inception in 2016,
Indian Institute of Digital Education (IIDE)
has become Asia's most trusted digital marketing training institute. IIDE leads the way in creating great experiences for their students and has a 500,000+ learner community with 87% placement rate.
IIDE was launched in Nepal in January 2023
. Rishi Agrawal and Anchita Bhimsaria have partnered with Karan Shah, founder and CEO of IIDE, an edupreneur to bring IIDE to the country. Shah was in Kathmandu to launch the brand during which Business 360 met him to understand the ethos of IIDE and its plans for the market here. Shah's journey as an edupreneur began about 12 years ago when he returned to India after completing his studies at
Harvard University
. It was also the time Twitter and Facebook were first entering the Indian market. His sister started a digital marketing agency and was his first employer. Shah started teaching digital marketing strategy to customers. "People loved the way I taught and after about a year I was called to give lectures in different universities which motivated me to start IIDE," recalls Shah. Within a few years, IIDE has become a leading digital marketing institute in India. Shah says there are a couple of factors which helped the company grow but it was the Covid pandemic that became a blessing in disguise for the company. "Digital marketing training picked up rapidly with everything going online," he states. "At the time every company was investing in digital marketing and everybody started buying digital marketing courses. From 1,000 students we expanded to 3,500 during the pandemic," he shares. Excerpts of a conversation with Shah:
Could you tell us about the growth of IIDE?
There were two basic factors that helped us when we first launched. Since we were initially a small company, we were able to cater and give our 100% to each student. That helped us a lot because word started spreading among students about the emphasis we laid on each student in our classes. As a result, enrolments started rising. Growth for us has been very organic, it has been consistent. The other factor that helped us was the appointment of Narendra Modi as the Prime Minister of India. When PM Modi came to power, the first campaign he ran in 2015 was 'Digital India'. He slashed internet rates significantly and ensured that phones were available in India under $100 on EMI schemes. For the first one year he ensured that everybody in India got a free SIM card. Hence, from being a non-digital country, in less than a year India became a digital country. This too helped our company grow because more people were going digital.
What are the benefits of multimedia/digital education?
There are a lot of skills that you can learn from digital education. And the best aspect about it is that you can learn these skills from home, in a private setting. All you need is a computer and an internet connection. Another fantastic factor is there is no age bar for entry. So, you can be a 16-year-old or a 35-year-old person, if you have the skills you are treated equally. Also, there are no eligibility criteria in terms of educational background. The only eligibility criterion to join is that you have to be interested. One important benefit is also that you can sit at home and export this skill to foreign countries and earn foreign currency. These are some of the advantages of having digital skills in your pocket.
How will the digital market benefit Nepal and who is your target group here?
Nepal, as a country, has moved from five million users to over 10 million users from a population of around 30 million. So, 33% of the population is online. It is estimated in the next three years the number of users will rise to 16 million which means 50% of the population will be online. I think most of the trade activities like buying and selling are going to happen online. Hence, like in India today where online stores have sales equal to that of brick and mortar stores, Nepal will also have a majority of these trade activities taking place in the digital sphere. This will tremendously benefit the country as people will be able to access information and products in the small nooks and corners of the country and accessibility will come to everyone.
How can a person decide which is the best institute or programme for them?
It really depends on what a person is looking for. For instance, if your aim is to meet 20 other potential people who are digital marketers then you have to go to a class which has the right crowd. If you want to meet 20 different types of professors or industry experts, then you have to figure out which institute is offering 20 different professors, or which institute is teaching the entire course with only one person. And the last thing which you need to consider is do you want a specific job in an agency and can someone help you get that? Well, if that is your requirement, again, you have to find which institute is going to help you and which has the right connections with the right owners of the right agency. These parameters will help you decide if you want to learn digital marketing online, offline, at any other local institute or IIDE.
What are the three things that can enable a person to make the right choice when choosing a course?
There are actually four aspects I feel that you can think of while choosing a course in IIDE. The basic requirement I would say is you need to be sure about how much you want to spend on a course. Budgeting is very important. The next is the location, where do you want it? Do you want it online or offline? The choice is yours. The third factor is the output; what do you want at the end of the day. Do you want a job placement or networking community? One's goal should be clear. And the final is time. So, we call it BLOT (budget, location, output and time). Time means do you have one week to invest or four months to invest or 11 months to invest. So, based on these four parameters, one can decide on the course most suitable for them.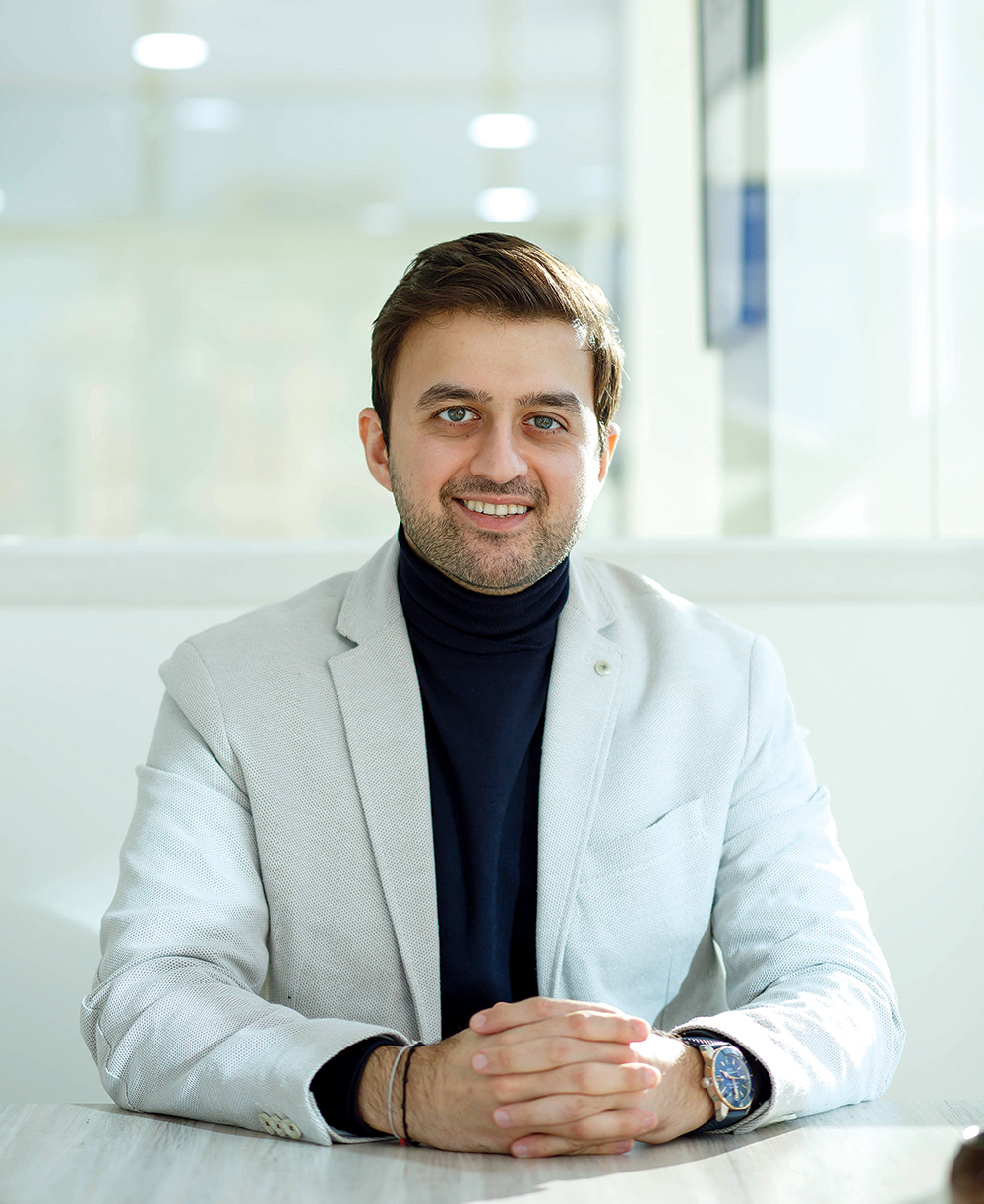 What was the main reason behind you entering the Nepali market?
During the Covid pandemic, we had many students joining our online classes and surprisingly we had students from Nepal too. In the last 2.5 years, we taught 100 students from Nepal online and since that number was increasing rapidly, we thought it was possible to open our institute in Nepal. Luckily when those thoughts were going through my mind, a student who had a business of a premium jewellery brand in Nepal wanted to learn digital marketing and joined our class. He often visits India on business trips and during one of his visits, we met up. During our conversation, we realised there was a need for digital marketing in Nepal. There were other Nepali students too, for example, there was a marketing manager from a reputed bank who wanted to start digital marketing. There was another man who took up the classes as he wanted to be a digital marketing professor and yet another involved in the souvenir business who wanted more sales in his ecommerce business. Many people were taking up our classes and I realised Nepal is in a stage where India was nearly six years ago; an era where digital platforms will be the base of the market. Hence, we decided to provide our services here.
How are the skill sets and curriculum you offer different from those being provided by other institutes?
We have a simple three-step method of learning. Step one is all the content is in videos. Small, short, bite size videos similar to Instagram reels and in these videos, we have a person who previously worked at Google for seven years teaching Google ads to our students. Similarly, another person who worked for Facebook for five years teaches about Facebook ads and we also have a teacher who opened one of India's first digital marketing agencies teaching all the other relevant tricks. What we have managed to do is get hold of all these industry experts and convert their ideas into high quality video content. So, on Monday you watch a video which is like a small, easy to consume kind of content and the next day you come to a live class. When you come to a live class, you'll meet IIDE professors who have been teachers for the last 5-7 years and understand digital marketing end to end. Apart from these, two to three hours a day, if you want any more information, you can come down to the Kathmandu Centre and get mentored by professors here. Our USP is we provide real-world content which is helpful to tackle real life problems. In addition, job placements are a guarantee.
People are sceptical about the digital space due to various security and privacy reasons. What is your take on this?
To be honest, digital is here to stay. Digital is dynamic, so the threat is in the dynamism which means there will be something which is going to change every day. For example, in India, we had TikTok for two years. Now there's TikTok here in Nepal, right? If you look at the trend now you will notice fewer people are using Facebook and more people are using Instagram. Things are changing. So, I think dynamism is the main issue and I would not actually call it a threat. It is just that continuous change is sometimes difficult for a lot of people, and I think in digital that's what you need to know. There aren't many competitors here in Nepal. There are many institutes teaching digital skills but most specialise in giving web development training, digital marketing training, IT training, excel training, computer training, software training, tally training. So, these are like your coaching classes which are providing 1,000 different types of training. The thing about us is that we are purely only doing digital marketing training the way it should be. We are specialists in one field and that field is digital marketing training.
READ ALSO: