Neeraj Bahl is the Managing Director and CEO of BSH India and SAARC countries, a part of the Bosch Group. His entire career has seen Bahl working with major electronic companies such as Panasonic, Samsung and LG. He has been associated with Bosch for three years. In Kathmandu recently for the inauguration of the Bosch showroom and brand in Nepal, Business 360 had the opportunity to talk to him. Excerpts:
Bosch is entering the Nepali market for the first time, what does the brand stand for?
We are here officially for the first time in Nepal, and have tied up with the Laxmi Group who will be distributing our products in Nepal. We will be opening more of our brand stores and aim to have over 200 dealers in Nepal. The brand 'Bosch' believes in consumer satisfaction. We do not launch products just for the sake of launching new things. Every product has a story, every product has a unique need for consumers. That's why our products become a hit instantly. To talk about a few, our three-door refrigerator is a unique appliance that Bosch can offer to the Nepali market. Nobody has this feature and it is our patent. It is a flexi convertible. There are Koreans and Chinese with convertible refrigerators but I find them very useless because nobody converts the entire refrigerator into a freezer. What a consumer needs is flexibility. For instance, if you have a party at home and your wife says I want more freezer, you can press the button for three seconds and it will change into a freezer. Similarly, it can easily be changed back to a normal refrigerator. Among other products, our 1,000-watt mixer grinder has stone-pounding technology where the masala, when you grind, is not like a powder, it is coarse like what our grandmothers used to do with their hands. Another example is our washing machine which has i-DOS technology, sensoFresh active oxygen technology; these are the technologies that nobody has. We have a feature wherein you use clothes for 20- 30 minutes and don't want to wash them, you can just put them in the washing machine without using water, and it can make your clothes, clean, fresh and bacteria-free. These are innovations.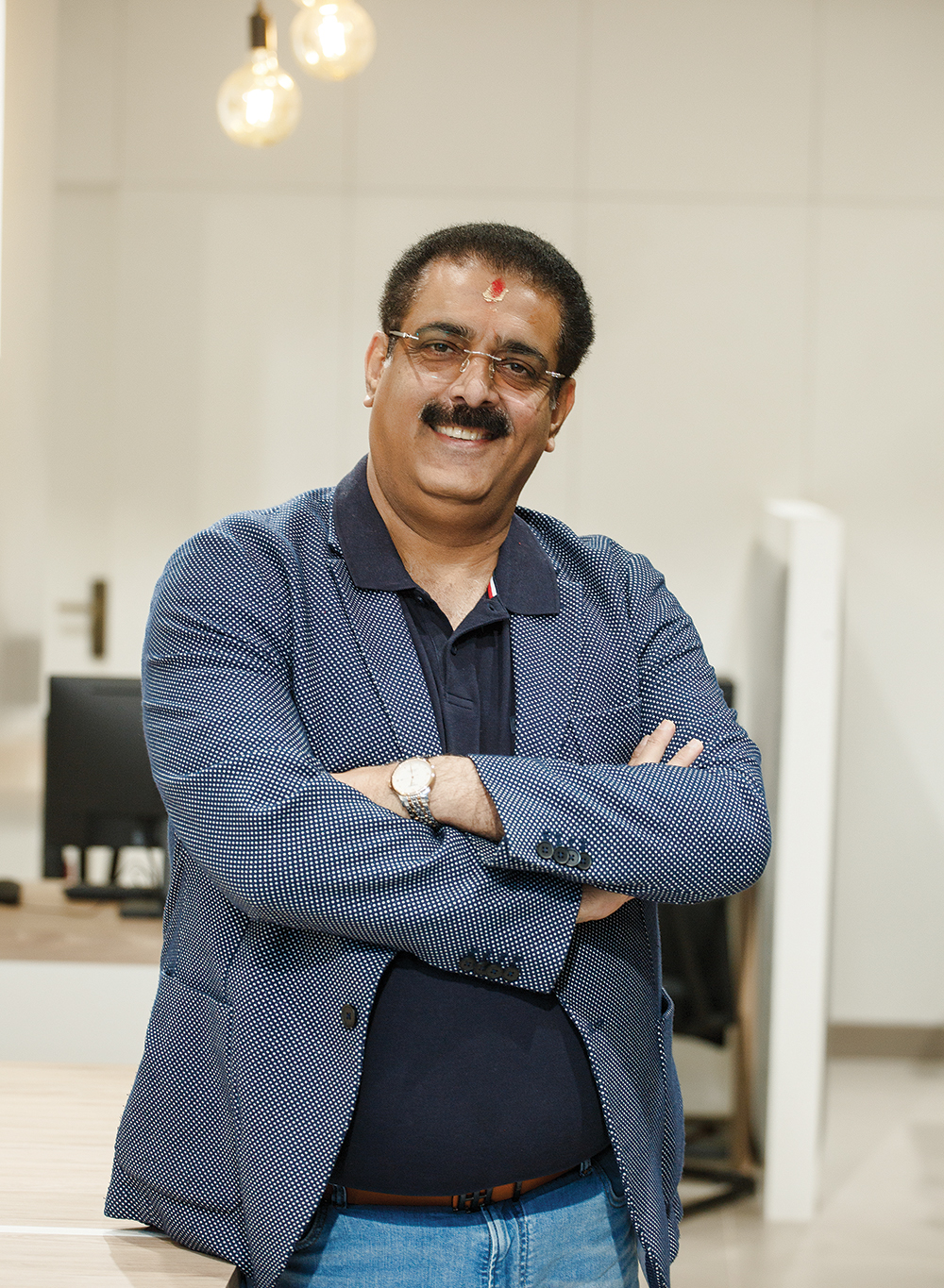 How do you plan to promote the products and compete with already well-established brands?
We have competition everywhere and that is very natural. We are not afraid of having competitors because our product offerings are unique. Our innovations are very consumer friendly and after-sales service will be very good. These are the things we will focus on. We will remain premium. We do not want to have a price war. We don't believe in that as a brand. So, we believe that customers pay for a good brand if they find that it has the value and the premiumness. We as a group have developed that kind of image over the years.
Plans for Bosch in Nepal…
I want to make sure that Bosch enters every Nepali's home through the various products we have such as our mixer grinders, cooktops (three-burner, four-burner), newly launched refrigerators and our top-load, front-load washing machines. In the future we are coming up with a built-in range of appliances for Nepal. That's the most aspirational thing to have. A built-in refrigerator which will not look like a refrigerator. It will look like a wardrobe, and when you open it, it will be a refrigerator. We are the market leaders for built-in appliances. You will see that very soon in the Nepali market. I love this market. Already 80% of the washing machines are front-load. Even India, Sri Lanka and Bangladesh are not like this but in Nepal 80% of washing machines are front-load. So that's very nice and unique so we will focus on bringing more front-load washing machines to Nepali customers. And next year, we are planning to launch our single-door refrigerators and also a lot of new products.
The world is transitioning into smart home appliances, does Bosch offer such products?
Yes, we are working on all the connected appliances. We have our own platform called Homeconnect. So, we already have products in other markets which are called home-connected products. We have washing machines, coffee machines, built-in coffee machines, chimneys, smart refrigerators with cameras inside so that if you are coming home and you want to check whether your eggs are there or not, you can go to the app and check with the help of the built-in camera. This kind of unique feature will be there. We have all the major appliances with Homeconnect feature. In Nepal, we have not launched these yet but we will very soon. First, we want to make sure that our service network is good.
Could you please elaborate on after-sales services?
Right now, we have trained our people here. We have trained people from the Laxmi Group. We have already started tying up with already established service centres here. They will also be providing service of our products. Our teams have already come to Nepal and trained these people. We will have quarterly training programmes for the service divisions. We have all the normal warranties here. We will match that with the competition, like two-year or 10-year compression warranties on refrigerators and three-year warranty on the 7 kg washing machines.
READ ALSO: