KATHMANDU: Index Projects in collaboration with Home Automation Nepal has launched a state-of-the-art 'Experience Center' to showcase their latest customisable luxury furniture, interior design solutions, and smart living products for premium homes, offices, restaurants, and hotels.
Home Automation provides a smart space that can be controlled by a smartphone anywhere in the world. The security sensors, CCTV cameras, lights, curtains, air-conditioning, music, and other systems can be controlled right just using a fingertip.
[gallery columns="1" size="full" link="file" ids="36910,36909"]
Index Projects was established to provide interior solutions for any size of space. While Index had previously focused on retail and larger projects, they can now offer customised furniture for smaller homes, restaurants, and other areas. These features include custom cabinetry for the kitchen, wardrobe, bathroom, and other rooms. Custom furniture is now simplified with various available materials at the showroom itself. Options include ply, particle board, multiple laminates, countertops materials for the kitchen, and fabrics for sofas among other furniture. Index Projects can fabricate the dream of any space.
[gallery columns="1" size="full" link="file" ids="36912,36911"]
The dedicated from the project consults with customers to help them make the best decisions based on their requirements and lifestyle and also provides installation and after-sales service.
"A visit to the 'Experience Center' is a must to feel how technology and customised furniture can simplify your lives and make your lives more comfortable, secure, convenient, and enjoyable in a personalized manner, said Abinash Tamrakar, Business Development Manager at Index Furniture Nepal.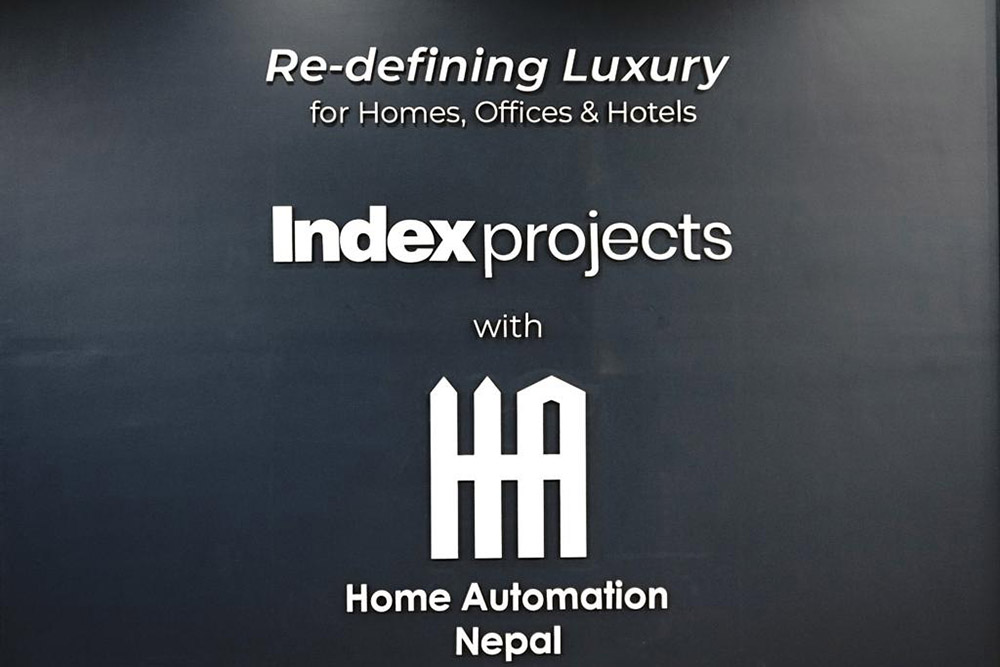 The 'Experience Center' has been set up on the first floor at Index Furniture, Jawalakhel showroom, Lalitpur.
READ ALSO: