My first spoonful of the melt-in-your-mouth mocha gundpak from Makkusé felt like a religious experience. First came the creamy childhood nostalgia of gundpak and then followed a surprising yet delightful kick of mocha. To have a childhood favourite infused with my newfound love for coffee was certainly a luxurious experience for my taste buds. Just a spoonful was barely enough, and before I realised, the cute little seven-ounce jar was gone. But how was it that a company that had started barely a month ago was producing such a different yet delicious version of a treat that had been made traditionally for decades?
The idea and the name
Co-founder and CEO of Makkusé, Anushka Shrestha shares that founding the company was very near and dear to her heart. Shrestha who has educational background in commerce and comes from a family of job-holders mentions that entrepreneurship was something that she wasn't really familiar with. However, she knew that she wanted to create something of her own that was also able to highlight her culture and roots. So when a friend and a mentor mentioned about how the tradition of making gundpak and pustakari were slowly disappearing, Shrestha who is a foodie through and through was more than ready to start something that not only protected these traditions but also went beyond. Shrestha claims, "The idea aligned with me on so many points. 1. It was a startup. 2. It was a food venture 3. It had something to do with Nepal" She elaborates, "The initial idea was always that gundpak and pustakari deserved better. We didn't know in what way, shape or form; but we knew that this was a very unique and authentic thing that could really be something if done right." As for the name, the word "Makkusé" actually comes from Nepal Bhasha, where it roughly translates to mean something that is scrumptious. The company even went the extra step and had their logo designed to read the word "Makkusé" in Kutakshar Ranjana lipi. With this, Shrestha wants to create a brand that can go global all the while staying true to their roots.
Production
At the time of writing this article, Makkusé has a portfolio of five distinct products. A traditional box of pustakari, rosewater and pistachio gundpak, mocha gundpak, chocolate gundpak fudge cookies, and oats, gundpak and pumpkin seed cookies. According to Shrestha, the team wanted their menu to encompass the past, the present, as well as the future. As for the production, she shares that Makkusé wanted to recreate traditional recipes infusing them into products that would appeal to consumers both domestic and international. She says, "I was not a big desserts person, but when I started playing around with these recipes, I was so excited with what was possible and it felt important to make things relevant. So, the whole idea has been that we don't just take foreign recipes and insert them for the sake of innovation, but rather it has been a conscious decision to maintain a balance between the past and the future". However, this also meant that the Makkusé team was faced with a dilemma, "We have a recipe that has been passed down from a particular line of generations, but we have also kept in mind that we have got to take it global. So how do we maintain that balance between authenticity yet making it palatable to a wider audience?"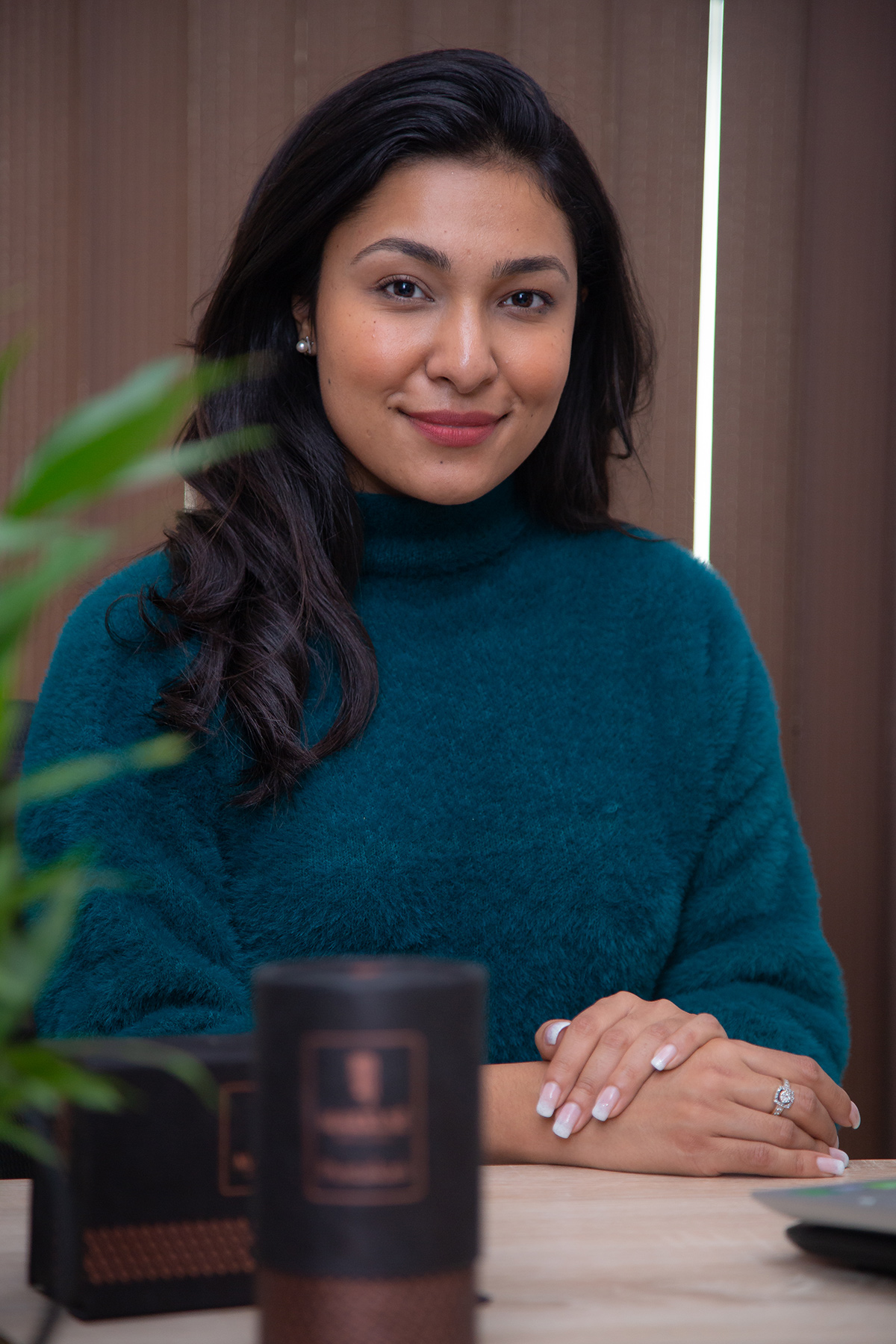 Shrestha explains that a good deal of potential consumers was from a generation that had never properly been acquainted with gundpak or pustakari. "There are people who are more likely to try a cookie than try something like gundpak," she ponders. And so having the three streams of products allows Makkusé to ease in new customers from trying a cookie to getting into a box of pustakari. Makkusé produces these treats by hand at their facility in Swayambhu, using the best possible ingredients maintaining strict hygiene standards. Shrestha says that the 'khuwa', a form of thickened milk, which is a key ingredient in all their products is brought in each day from Kavre, simply because the khuwa produced at that particular altitude works best for their recipe.
Branding a tradition
Besides appealing to the sensation of taste, a larger part of Makkusé's approach to business also has to do with the look and feel of their products. Even a quick glance through their social media handles highlights that Makkusé does not want to be mistaken for any other mundane store-bought snack. The black Nepali boxes with copper accents make it clear that Makkusé is something that is truly luxurious and something that you can treat yourself with. Even so, the iconic black and copper, and the image that Makkusé is trying to create for itself, is not something that is easily achieved. Shrestha recounts that even something as simple as finding someone who was willing to make custom shaped Nepali boxes took quite some time to find, and creating a copper accent that looked familiar to the 'tama' used in Newa pots and utensils was even harder to accomplish. Even the boxes give the impression of a 'sanduk', a traditional Newa chest. Shrestha shares that she was helped by many individuals when it came to helping Makkusé find the direction it wanted to pursue. One of whom was Anuk Tamrakar, a brand consultant and the founder of Timro Concept Store. Shrestha mentions that Tamrakar not only helped out with branding but worked on how to present Makkusé to the world. This is where Shrestha was able to finally visualize her concept of creating an authentic luxury brand.
Besides appealing to the sensation of taste, a larger part of Makkusé's approach to business also has to do with the look and feel of their products.
So does luxury have to be synonymous with exclusivity? When asked this question, Shrestha responds, "I think that luxury does not have to mean exclusivity. Luxury for me means that the person feels great about having the experience. I want people to have that feeling of, 'I' am treating myself' when they are trying our product." In other words, Makkusé wants to be a brand that is not unattainably expensive but rather something one can enjoy every once in a while. As for the pricing, the products start in three digits, with a pack-of-six ten-centimeter-wide double stacked cookies going for Rs. 645 all the way to Rs. 4500 for a hefty luxury box that is filled with all of Makkusé's delicious goodies. Shrestha believes that their product lineup are priced in a manner to be competitive with imported brands like Toblerone and Ferrero Rocher. She states that it was only natural for some people to think that their prices were steep for something like gundpak but maintains that people who have tasted and tried Makkusé have really been pleasantly surprised and appreciative of the pricing. Shrestha further adds, "Our prices are not set for the sake of making a product exclusive, but rather because of a lot of the overheads that are involved in manufacturing and maintaining the hygiene in all of this."
Competing for a future
Barely a month in operation, Makkusé as a company certainly has a lot to prove: from elevating the public perception of a dying tradition to perhaps creating Nepali brand that aims to be recognised globally. At the moment, the products are available through online orders with their sole physical retailer being Timro Concept store. "Competition is huge out there and our operations are fairly small. We really want to start small and scale up. Partnerships are the way to go," Shrestha shares. She states that Makkusé would love to work with hospitality groups like KGH or Dwarika's that represent Nepali culture, and even with entities like airlines where they can work to promote the authenticity that Nepal is known for. On a note of humour, Shrestha adds, "This is my first start-up and I have kind of invested everything that I have saved from every time I have ever worked. And when it's your own investment, you kind of grow an attachment towards it as well." While there are certainly plans for expansion, Makkusé at the time being is working its hardest to delivery a premium product all the while maintaining consistency. Shrestha believes that starting is easy, but keeping business afloat is the challenge. Makkusé understands that persistence is key in becoming a successful brand and they are ensuring they get the parameters right.