Mohini Shrestha Pradhan
Director of Growth, Ingrails
Mohini Shrestha Pradhan is the Director of Growth at Ingrails. The company's flagship product Veda - School and College Management System - has been digitising over 800 schools and colleges in Nepal with operations in Japan and Brunei. At the cusp of a digital revolution, Veda ensures that education doesn't miss out. Veda provides its clients with all the necessary tools to digitise their entire workflow. Pradhan says that their process automation, data management, e-learning, results and publication, communication are among the most sought-after features and are being widely used by educational institutions across the country. With a career spanning more than two decades in sectors such as education, automobiles, hospitality and information technology, a leadership mantra Mohini Shrestha Pradhan lives by is to be an inspiring leader who guides, motivates and empowers the team. She enjoys travelling, reading biographies, and maintaining a disciplined fitness regimen. In this edition of Business 360, she talks about her list of top brands and what she has learnt from some of them.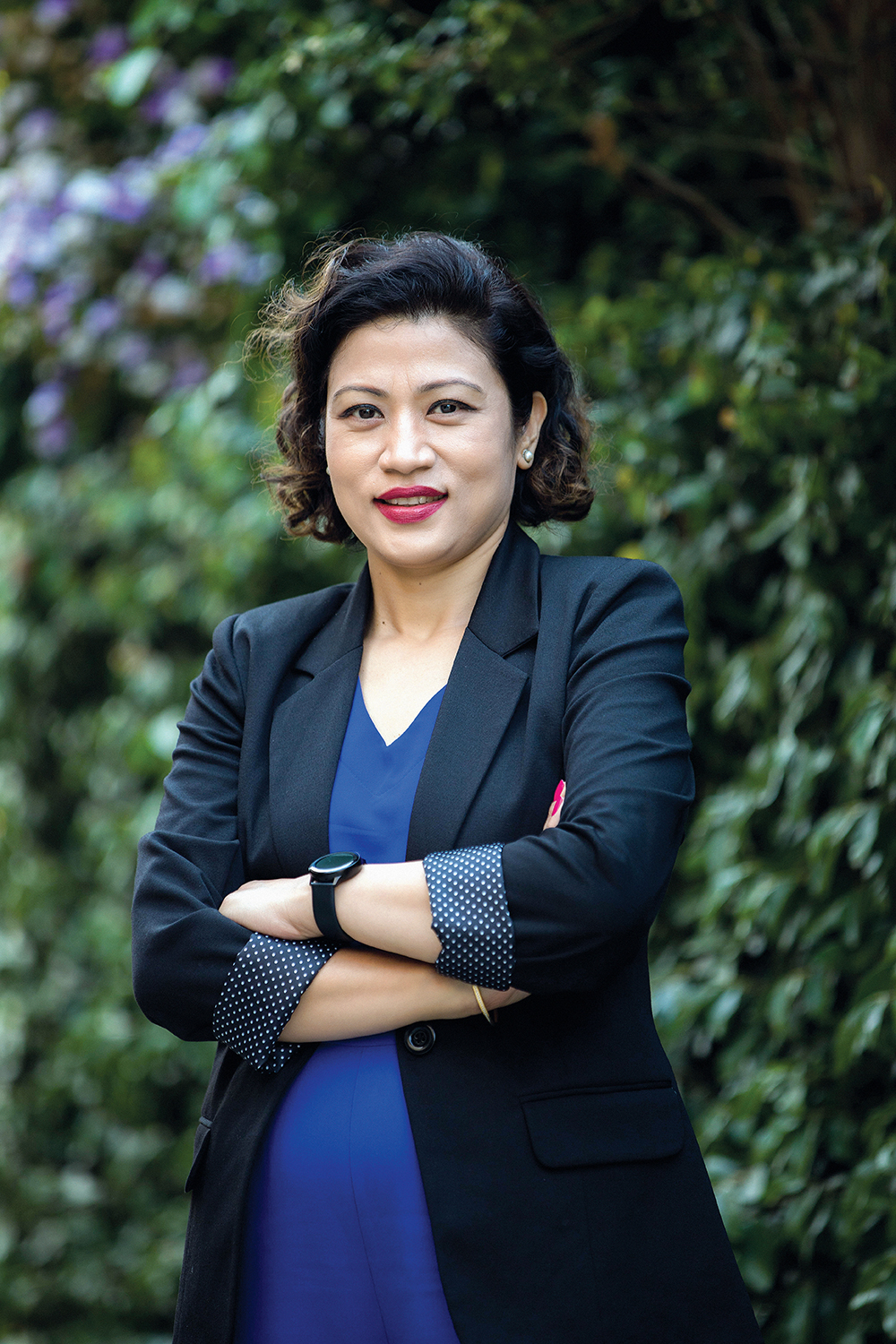 Top 4 apps that you use the most
WhatsApp, Trello, Slack, Viber
3 destinations within Nepal you want to travel to
Mustang, Rara and Ilam
Women-run business you think deserve accolades
Kokroma by Rewati Gurung
A startup business that you think will ace later
Karobar app
An entrepreneur who inspires you
Dileep Agrawal who is the Founder and Director of WorldLink, an internet service provider.
A non-profit you want to contribute to
Burn Violence Survivors Nepal
What are the three things it takes to manage a company?
A healthy work culture has to be the first prerequisite. A company will only thrive as much as its associates. Value, empowerment and appreciation have to be the foundation of how people treat each other. The second thing is prompt decision making. While it is important to observe and assess, there is always a right window to make a call. The final aspect has to be communication and adaptability. I put the two as a single point because when I say communication, I mean both within and outside the organisation. You listen to your associates and clients and you adapt to a coherence in the trajectory of collective growth.
The best work advice you have received
If you look after your associates, the associates will look after the organisation.
Future plans with the company
It would be to promote diversity and gender balance, which I believe is crucial for any organisation's success and growth. Organisations that value diversity and inclusivity tend to have more innovation and creativity, greater associate satisfaction, and a positive presence and performance. I want to further work on implementing training programmes and mentorship opportunities for underrepresented groups as well as creating an inclusive work environment where all employees feel valued and respected. Apart from that, with that base, I would like to place Veda on more spots on the world map besides Nepal, Japan and Brunei.
3 Nepali startups you think deserve the spotlight
Voxcrow Bhetayo Galli Maps.