KATHMANDU: Segway-Ninebot has recently launched smart electric scooter Segway E125 in Nepal. With the launch of its sleek and creative smart eBikes, Segway-Ninebot, a global leader in short-distance transportation solutions and robotic service industries, continues to traverse new technical fronts. Segway, a globally popular and high-selling e-scooter brand, started selling the Segway E125 on April 2, 2022, with a manufacturer's warranty. Ihub will bring other models of Segway e-scooters in the near future for the Nepali market.
---
Segway E125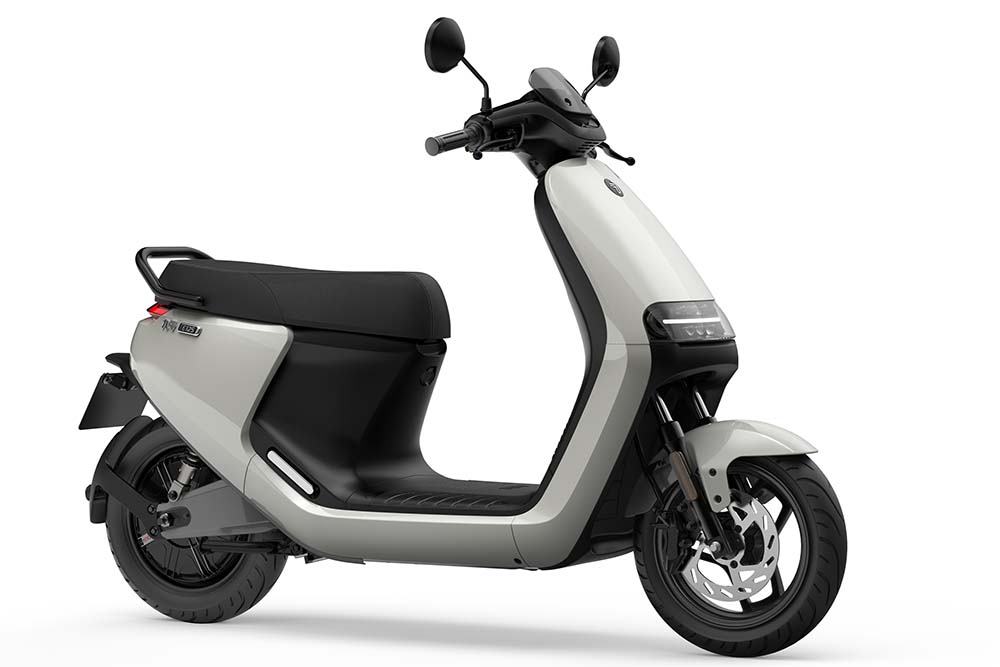 The e-scooter E125 is an innovative electric scooter from mobility innovation company Segway in the USA. The E series e-scooter is the first scooter made by Segway-Ninebot and is the winner of the 2020 Red Dot Design Award. This electric two-wheeler is equipped with unique innovations and sensors. The scooter can be locked remotely, tracked, and alarm can be raised when the scooter is lost. It is also equipped with an advanced anti-theft system, which is integrated into the complete body of the scooter. Segway E125 churns out a maximum power of 2,400 watts with Bosch electric motor and gains a top speed of 75 kmph. It can generate a max torque of 200 Nm. It features 74V and 27 Ah lithium batteries for a driving range of 60 to 120km on a full charge. The average charging time for this e-scooter is 5 to 6 hours. The scooter provides double battery space. The company gives a single battery with a scooter. A customer may opt for one more battery to increase the mileage. Equipped with Bosch's 10th generation dual-channel ABS brakes, this scooter offers exceptional braking performance. The beautiful looking digital dashboard offers optimised user-friendly features. IPX5 waterproofed Segway E125 can drive through water enabling the rider to continue driving during floods and storms where most petrol scooters would fail. Segway E125 is available in two colour options – White and Gray. It is priced at Rs 391,000 in Nepal.
Key features:
Dimension : 1745*675*1200mm
Net Weight: 88KG
Ground Clearance: 135mm (5.32 inches)
Patented Anti-skid Tubeless Tires
Hydraulic Spring Damping
Front Disk Rear Disk
Max Speed : 75 km/h
Max Power: 3600 Watt
Max Torque: 200 Nm
Tailored Lithium Battery
Charging Time: 5-6 hours
IPX5 (Battery-IPX7)
2400 Watt Brushless Electric Motor
Matrix LED Headlight and LED Tail Light
Digital Display
Remote Key Control
USB Charging Port
22L Under Seat Storage Space
Segway-Ninebot is a multinational company that specialises in intelligent short-distance transportation and service robots. Segway, the world leader in commercial-grade, electric, self-balancing personal transportation, was founded in Bedford, New Hampshire, in 1999. Ninebot is a Beijing-based intelligent short-distance transportation equipment operator that integrates R&D, production, sales, and service. Ihub is the authorised importer and distributor of Segway-Ninebot in Nepal. Managing Director and owner of IHUB, Lokesh Oli, widely known as Bijuli Dai has imported the renowned brand Segway into the country in alignment with his vision to promote clean and safe environment with electric vehicles.
READ ALSO: