Anil Bhamre
Vice President, Sales and Marketing, Tata Autocomp GY Batteries
Anil Bhamre, Vice President, Sales and Marketing, Tata Autocomp GY Batteries, was in
Kathmandu recently for the official launch of Tata Green Batteries. Tata Autocomp GY Batteries
, which is a sister concern of the Tata Group, has tied up with Syakar Trading Company, the authorised distributor of Honda automobiles, for the sales and distribution of the Tata Green Batteries. Bhamre, in his role as the VP of Sales and Marketing, looks after sales, distribution, marketing, product management, brand management, and marketing communications at Tata Green Batteries. He graduated as a production engineer from Bharati Vidyapeeth College of Engineering in Pune and completed his post-graduation in foreign trade from Pune University. With over 17 years of work experience across diverse industries such as automobile, consumer electronics, home appliances and auto components, Bhamre drives sales performance, product rationalisation and brand awareness. During the launch of the Tata Green Batteries, Business 360 caught up with Bhamre to learn about the concept behind the green batteries and the focus they will have in the Nepali market. Excerpts:
Could you please elaborate on the concept of Tata Green Batteries?
When we entered this industry, it was already populated with many other brands. Since this industry involves a lot of hazardous and pollution-inducing elements we came up with a concept on how we could help the government and people to recycle and eliminate pollution. Nobody had taken the initiative towards that, hence we decided to work on three fronts. The first is at the plant itself. Ninety per cent of our products are recyclable, which helps reduce the wastage that goes into the ground or in the air and water. The other aspect that we have focused on is that our manufacturing facilities are such that we try to utilise whatever comes in and whatever we discharge is always treated properly. For instance, before we discharge any water it is processed in our effluent treatment plant and we actually have a fish pond that has been formed from that discharged water. Even for controlling air pollution we have strict norms like our chimneys are more than 100 metres high so that pollution does not settle in the nearby places. Also, the quality of the safety gear that is worn by our manufacturing people is so stringent that the content of lead going to the blood is almost 50% below what is specified by the government now. And we check all these aspects regularly. Thirdly, we also help the government to formulate policies and we ask customers who buy our batteries to give them back to us when it is no more useful. We collect the batteries and recycle them. We use the same materials to produce new goods, so as to minimise the risk to the environment.
Since its establishment how has the growth trajectory been for the company in India?
There have been a lot of ups and downs in our journey and we have learnt a lot. Today, I can proudly state that we are along the course we had set when we launched the company in 2007. Fifteen years down the line we are in a very stable condition. We are now working towards sustainable profitable growth. The reason behind this is due to two aspects. The first I would say is OEM (original equipment manufacturer); we have got a lot of them now. This does take a long time but we have been able to do well on this front. Today, we are among the top three suppliers in India which is able to get into all the OEMs. The second is the after-sales part. India is a very vast and diverse country where the distances are huge. To have a pan-India presence takes a lot of time but we have been able cover a huge part of the country and our after-sales support is fantastic. We have established a system whereby customers can reach out to us 24/7. I can tell you confidently that we are in a high growth trajectory and we are growing more than the industry average and we are grabbing market share from other brands.
Is there any specific segment of the market that you plan to target in Nepal?
In Nepal, interestingly every terrain has a different segment. If you go to the Tarai belt, the farm and commercial segment is strong but if you come to Kathmandu then passenger cars and two-wheelers is a strong segment. And there is still a need for inverters across the country. So what we have identified with the help of Syakar Trading Company is that two-wheelers constitutes a very strong segment in Nepal because they are the most used vehicles. Due to the absence of proper local transportation services like metros, two-wheelers are widely used in Nepal for daily commute. So, with this tie-up with Syakar I think we should be able to reach many customers through their dealership network which is 150+ and it will help us to go forward. Similarly, we are also trying to target the passenger car business through the Honda network. There is also a small segment with power equipment. I think with the range of products we have in our portfolio we should be able to cater to most of the customers in Nepal.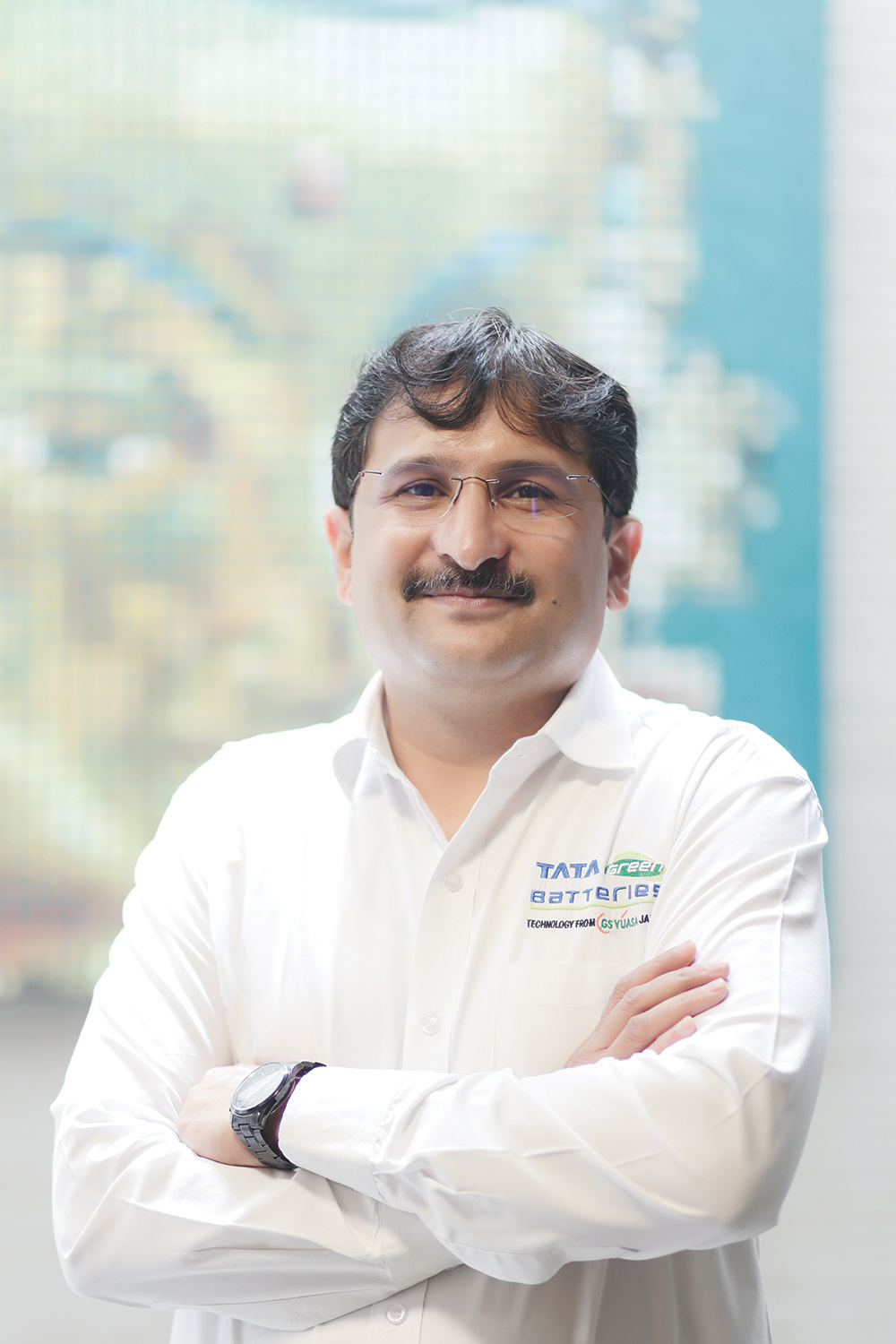 How is the market for green technologies in India and how would you compare it with Nepal?
Today, overall acceptability of green technologies per se in Europe is high and India is still catching up. If we look at the Scandinavian countries, then acceptability of green technologies is very high but it is still a new concept to Asian countries leaving aside Japan which is in an advanced stage. India too has started adopting to it whether it be organic farming or carbon footprint reduction. Many people look at their businesses with the profit perspective but for us it is more than just profits. It is also about giving back to society and protecting the environment for the next generation. We have developed a mechanism in such a way we are able to provide technology that is advanced, greener and more competitive. What we can notice is that the younger generation is very sceptical about what they choose and most are environment-conscious. So, I think the millennials or the Gen Z will accept us more in the future. Similarly, in Nepal we found that the new generation which is into biking is very conscious about the decisions they make. So five years down the line the acceptance of green technologies in Nepal will be a lot more than what it is now.
With your vast experience in this field, do you feel electric vehicles are the future and does Tata Green manufacture batteries for electric vehicles too?
To answer the latter question first, we are working in three ways regarding batteries for electric vehicles (EVs). We have permission to import lithium-ion batteries from Japan that we can assemble and sell in the market. We also are manufacturing batteries for e-rickshaws which is the first e-vehicle that was launched in India and this is very popular in the north and east and some parts of west India. We are in the process of manufacturing batteries for e-bikes which we are going to launch soon. Similarly, our work towards passenger cars and commercial vehicles is still going on. I think EVs are the future. We can break this into three categories. The first to adopt EVs will be those travelling small distances. For example, the general transport which are buses that move for around 40 kilometres. It will be very easy for them if they can replace their battery and move on. The second will be the two-wheelers which actually move around in the cities where there is less public transport service. It will also be easy for them to recharge and move on. But for vehicles that have to cover long distances like trucks it will be difficult. Such vehicles need a proper battery network. If there is a battery exchange facility along the highways near the petrol stations, then things can happen. Or we along with the government can set up recharge stations but it will still take four to five hours to recharge the battery. So that's a challenge I foresee for commercial vehicles like trucks and other long-distance service providers. But adaptability in two-wheelers and city buses will be much faster.
The lithium that is needed for the batteries have to be mined. With rise in its popularity there will be more mining activities. This definitely is going to hamper the environment. So how can companies like Tata meet this challenge?
You rightly said lithium-ion battery technology is widely used today. In fact, lithium is used in many other areas too. Right now lithium is majorly sourced from China and Australia and we still do not know how much lithium is still available. So as a Group we are looking at ways in which we can contribute to a greener planet. One of our sister concerns that manufactures lithium-ion batteries is already working on how we can restore the environment. What I can tell you is that electric vehicles will always be there. What will change is the technology driving them. Today, lithium-ion is popular. Tomorrow it could be fuel cells, hydrogen. It can be sodium also. For example, our sister concern, Tata Chemicals, is already working on sodium. So you never know when the technology will change. Everybody from the government to private sector is keeping their fingers crossed on what type of technology will drive electric vehicles in the future. But there is no question of whether EVs will be there or not. It is the future. The only question is whether it will be lithium-ion or something else that will drive electric vehicles.
With a wide variety of choices available in the market what do you feel makes Tata Green Batteries stand out?
There are many ways how a customer looks at a product. Our first advantage is most of the vehicles that come with OEM fitment already have Tata Green Batteries. So the customer already has some experience regarding the performance of our batteries and the inclination of a customer with OEM fitment is almost 50%. Now the question remains about people who do not have the experience. So the most important parameter which we always talk about is service. We tell our customers that if they are stuck anywhere they just need to call the nearby mechanic who will service them. For customers it is all about peace of mind. What we have realised is people tend to trust mechanics and service stations more than any product or brand itself. So, what we are trying to do in India is we are working very closely with mechanics. In Nepal too we are going to work with mechanics. They are our front-end soldiers. We are going to do a lot of programmes for mechanics here too. For instance, in India we do their insurance and health check-ups. We also help in community services. We will do these things in Nepal too. We want to join hands with a lot of mechanics who can help us to get to the customer's mind. The mechanic is like a doctor. If they say they trust a certain brand of battery, then the customer will most likely use that battery because they believe the mechanic. This is how we are differentiating ourselves – through service, OEMs and mechanics.
How do you plan to leverage the platform that Syakar Trading provides?
We are very confident that Syakar is a very good partner for us in Nepal and one of the good aspects is their association with Honda because we too have an association with Honda for a long time. That's why this partnership in Nepal is going to very fruitful for both parties. Syakar has a very good network of 150+ dealers and service stations. This will help us spread to those service stations and reach out to more customers. The other reason is Honda already brings in the batteries when they come from India; our batteries are already fitted. So customers who buy a new Honda product can avail our services easily through Syakar.
READ ALSO: