KATHMANDU: Norvic International Hospital in association with Business 360 hosted a talk programme with Dr Bharat Rawat, Associate Director Cardiology and Lifestyle Guide at Medanta Super Specialty Hospital, Indore in India.
The theme for the talk was 'For A Healthy And Happy Heart'. Dr Rawat spoke about mindfulness, wellness, the link between emotions and heart health, making conscious choices and taking one's health into their own hands.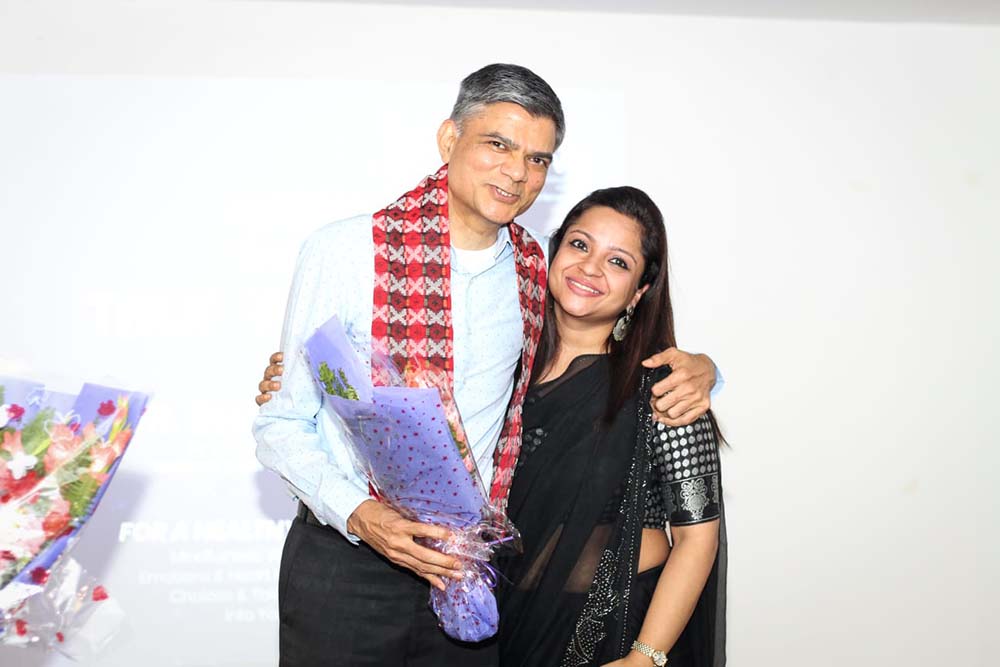 Prior to the talk, in an interview with Business 360, he talked about his journey from an active international cardiologist to integrating himself as a lifestyle coach. He attributes this to his understanding of life and spiritual growth. While talking about general heart health guidelines, he also cautioned that most people tend to seek problems when there aren't any. He spoke about the ability to disengage from drama, to make mindful choices in food and activities, and to learn to live simply while enjoying the little things. Dr Rawal suggested, "Laugh, walk and meditate if you want to avoid operation theatres."
[gallery columns="1" link="file" size="full" ids="28582,28580"]
The talk held in Lalitpur on September 1 was attended by different business personalities and doctors. It was an interactive session with strong audience participation. Dr Rawat has previously lived in Nepal for 17 years and was the Executive Director and Head of Cardiology with Norvic International Hospital. He has authored several books and articles and is an avid marathoner and nature lover.
Megha Chaudhary of Norvic International Hospital delivered the welcome address and the programme was moderated by Charu Chadha of Business 360.
READ ALSO: